There are a lot of things to consider when purchasing an investment property, so how can you make sure you're selecting one primed for long-term, sustainable capital growth? 

Blogger: Jason Paetow, director, AllianceCorp
I am always asked by people how to select the right property for investment. The simplest answer I find is to compare it to any other product out there. Basic economics tells us that price is dictated by demand and supply; this is true for anything from food, to the latest iPhone, to property. If demand is greater than supply, then prices will increase (and continue to increase) as the gap widens. The same goes for situations when supply outweighs demand: prices will decrease. As growth is dictated by the price or value of a property, it's important to know your supply and demand variables.
Demand variable for property usually increases if there are things that make a property more liveable and attractive to tenants. This includes things like:
• Proximity to work and industry
• Good schools in the area
• Entertainment and leisure options
• Shopping and socialising
• Public transport or good proximity to major transport hubs
• Parks and scenery adding to the overall 'feel' of an area.
The more of these boxes that your property ticks, the more demand there will be likely for your area and property. The supply side of things is the trickier part, and it takes a good and savvy investor to know how to manage what property to buy and where to buy it. You can look out for thing like:
• How much of particular property is being built in the area. Is there sufficient demand for it?
• What type of product is being built? Are there already a lot of townhouses in the local area, and if so, is it going to impact on your purchase and when you want to rent it out?
• What is likelihood of oversupply into the future?
There are also variables that negatively impact demand on property. Mining communities are a good example, and while it's great if you buy in a boom area and it takes off – what happens if the mine closes? Or for any one industry-reliant community, what if that industry goes into decline?
So as a simple rule to ensure your success: look for areas that will always be in demand, both now and into the future. Be wary of supply gluts, and try to imagine the area now, five years from now, and ten years from now. Imaging the future will force you to analyse risk and visualise potential, so that you can act from that point.
There are a lot of things to consider when you're going to buy a property - and these are just some basics – but remember that knowledge is the key to success. Educate yourself and then act based on what you learn. As a simple rule, know your demand and supply, do your research, and talk to people who know more about it than yourself! Property is not like buying an overpriced iPhone or the latest bit of technology, it's probably going to be the most expensive purchase you will make in your life, and with the right education and decision making, could be the most rewarding as well.
About the Blogger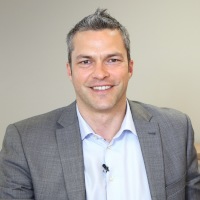 Jason established AllianceCorp in January 2008, having identified the demand for an independent property advisory service. Jason's work in property investment has spanned 15 years, hundreds of satisfied property buyers and millions of dollars worth of Melbourne property.
Jason's qualifications include:
• Qualified Financial Planner
• Certified Mortgage broker
• REIV-Licensed Real Estate Agent
• Licensed builder
Throughout his career, Jason has helped everyday people build successful property portfolios here in Melbourne. It's his own approach to business and property investment that drive the entire company's values of Transparency, Independence, Integrity, Efficiency, Diligence and Value for Money.
With knowledge gained from both personal and professional experience, Jason leads the team at AllianceCorp in a relationship-focused environment that provides education, informed advice and professional services.
Top Suburbs
Highest annual price growth - click a suburb below to view full profile data:
latest news