There are many reasons why property is a popular investment selection – but there are three key benefits you might not have previously considered. 

Blogger: Ben Kingsley, Property Investment Professionals of Australia (PIPA)

Investment in residential property is currently at an all-time high. You can't go a couple of days without some media coverage on the current upswing in property values and the level of investor activity in the marketplace.
Bubbles, booming values, affordability, record-low interest rates, supply shortage, auction clearance rates, struggling first home buyers – property is certainly getting its fair share of media attention. Then there's the Reserve Bank of Australia who are also giving property plenty of air time in an attempt to ensure it doesn't become a catalyst for a serious economic downturn due to a price-led bubble.
In any case, it's clear that many households believe residential property can be a good investment and while property is certainly 'in vogue' right now, it had already cemented itself as a firm favourite with plenty of investors for many years – and for good reason.
There are many strategies available for investors to make money from property. Strategies such as: renovating for profit and subdividing land, building multiple dwellings, seeking out property for immediate positive cash flow and investing in strong capital growth property for the long term. When property investors are surveyed about why they invest in property, responses typically fall into these three main categories:
Safer investment
Many people believe that property is a lower-risk investment than other investments such as shares. They believe it is less volatile than the share market and provides better returns than just having your money in the bank.
Control
When people buy property, they usually have direct ownership control or are part of a very small number of people owning the asset, such as a body corporate. This gives them a greater say in what happens to the asset, from being able to add value to it, to renting it out to a tenant of their choice etc. When investing in listed companies via managed funds, investors tend to feel they have less say and control of their money.
Better understanding
Most people investing in property believe they comprehend the basic principles of investing in something they already technically live in. They have been exposed to property all of their lives and see it as a simple investment – you buy it and rent it out. They compare this to trying to understand companies on the share market, with complex financials or technical investment instruments, such as options or foreign currencies and decide property is something they believe they know more about.
These three main reasons summarise the most common thoughts of property investors, and while these are all fantastic reasons to invest in property, I want to share with you three less commonly known benefits of selecting residential property as an investment.
Liquidity
When investing in property, cash flow management is extremely important. You need to be able to manage and service your loans proficiently and if you are looking to build a portfolio of properties, having access to further cash will be necessary. Many financial experts will tell you property is an illiquid asset class – meaning you can't easily and quickly gain access to your money tied up in the property. They will on the other hand refer to shares as being very cash liquid because you can sell your shares and get access to your money very quickly. In contrast, property transactions usually take 30 or more days to get your money. But contrary to popular comment, property can in fact also be very liquid and provide you with access to capital (cash). This is achieved by gaining access to the equity in the property, either via a line of credit facility or a variable facility with a linked o set account. This money sits idle until such time as it's called upon to help manage cash flow or purchase another property. It's important to note that you can't access 100 per cent of the total equity in property, but you can, with some lenders, access up to 90 per cent of it, making your property very cash liquid indeed.
Cash-on-cash return
A vast majority of people looking to invest in property will use borrowings as a means to be able to purchase, yet in my experience as a property investment adviser, many will think the reason for this is simply because they would have to wait too long to save enough money to buy a property outright – or they might be using borrowings to initially negatively gear a property.
However the most significant reason to use borrowings is for leverage, ie. to achieve a superior cash-on-cash return. Leverage is a very powerful investment tool and the best way to illustrate this is via an example. If we had $100,000 to invest, and we borrowed $400,000, we would have the potential to achieve a 26 per cent yearly cash-on-cash return on our money, compared to an estimated 10 per cent if we simply invested the $100,000.
Not time intensive
Property investing is a high-value transaction and as with any investment using your hard-earned money (along with borrowed money), it must be afforded your complete and comprehensive investigative attention during the initial area research, property selection and negotiating process if you want to get solid return on your investment. But the hard work ends there.
If you are investing for the long term as a passive investor (as opposed to an active investor involved in renovating or development etc.) then once you have secured your property it shouldn't take any more than 10 hours a year to effectively manage this investment.
I always recommend engaging a professional licensed property manager to oversee and manage the property. This ensures an inspection report every six months and an update as to how happy the tenant is. A true property investor, as opposed to a share investor, can get on with their lives without reading complex annual reports and financials, voting on board appointments and reading the countless amounts of company correspondence.
Remember, property can be a fantastic wealth creation tool, but not every single property is going to deliver solid returns. Successful property investment requires careful selection, due diligence, strategy and expert advice. A qualified property investment adviser understands all of the benefits of property investment as well as the strategies for successful property investment and can work with investors to ensure any purchase is part of a bigger picture wealth creation strategy.
Read more: 
How to build more capital and master the market: Part 1 
5 reasons not to fall in love with your investment property 
Capital growth versus cash flow 
Why some properties don't pass the valuation test 
The real costs of being a landlord 
Contact this Blogger Immediately
About the Blogger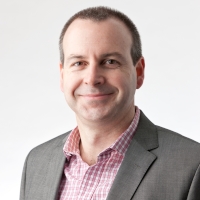 Ben Kingsley is the Founding Director of Empower Wealth and Chair of Property Professionals of Australia (PIPA). A qualified Property Investment Advisor (QPIA), Ben is a Licensed Real Estate Agent in (VIC), (NSW) & (QLD), a Licensed Finance Advisor, holds an Associate Diploma of Business and has become one of Australia's leading experts in residential property investing.
Ben is a regular media contributor and keynote speaker featuring at the Home Buyer and Property Investor Expo and CPA development sessions around the country. He appears regularly as a panellist and commentator on Sky Business News 'Your Money, Your Call' and Melbourne Property TV. Ben also provides content many of Australia's leading Property and Money magazines and online news providers.
Top Suburbs
Highest annual price growth - click a suburb below to view full profile data:
latest news