5 reasons not to fall in love with your investment property
Most investors already know they should remove emotion from the buying process, but they may not be aware just how much can go wrong if they let feelings, rather than the numbers, dictate their decisions.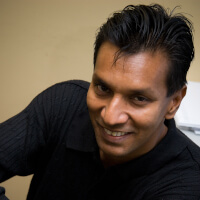 Blogger: Victor Kumar, Right Property Group

You're out of free articles for this month
To continue reading the rest of this article, please log in.
Create free account to get unlimited news articles and more!
February is the key month in the romantics' calendar but the golden rule of property investing is: "Never fall in love with a property". Here are five good reasons why:
1. You won't be living in the investment property so it doesn't have to be to your taste
Instead, an investment property should appeal to a wide pool of potential tenants who fit the major demographic rental group in the area. This could be dual-income professionals, seeking two-bedroom, low-maintenance apartments close to transport. Or it could be families seeking four-bedroom, two-bathroom homes with a yard for the children, close to schools. You don't have to love the property, as long as they do!
2. It is first and foremost an investment
You are investing in property to generate a rental income return where the negative cashflow needs to be manageable. In short, you need to know upfront how much, if anything, the property will cost you to hold. So let the numbers do the talking, not the hype.
3. It must be practical and easy to maintain rather than 'attractive'
Successful investors look for no-frills, low maintenance properties. The best properties might be considered a bit 'ordinary'. When you invest in property, you are responsible for maintaining the property and the gardens and all the costs involved. The more you spend on upkeep and repairs, the lower your net returns. Some investors shy away from older properties, but so long as the "bones" of the property is good, unending repair bills wont plague you.
4. You are prepared to pay too much for it
You may get caught up in the exuberance of an auction and end up paying over budget for a property you 'love'. Through careful research, successful investors find out what the property is actually worth and fix a limit on what they are prepared to pay for it. If someone else is prepared to pay more, or the vendor isn't prepared to sell it for that price, then they move on to the next property.
5. You lose your negotiating power
If you are emotionally attached to a property you lose your power as a negotiator, because you are determined not miss out on buying it. The vendor will soon pick up on this and they will not give you any concessions when you are negotiating the price and terms of the sale. The property therefore ends up costing you more. If you take emotion out of the negotiating process, and are prepared to walk away, then you will be in a much stronger bargaining position. Remember, what you pay for the property in the first place can have a big impact on your overall return on investment.
At the end of the day, to be successful, let the numbers do the talking. In how I evaluate properties for either myself or for my clients, I don't fall in love with the property, I fall in love with the numbers. The rule of thumb I use is "numbers first, pictures or inspections later".
Read more: 
How to build more capital and master the market: Part 1
Capital growth versus cash flow 
3 unexpected benefits of investing in property 
Why some properties don't pass the valuation test 
The real costs of being a landlord