Statistics show that more than 70 per cent of property investors own just one investment property. Here are seven steps to set yourself apart from the average investor and help you build a multimillion-dollar portfolio.
Blogger: Damian Collins, managing director, Momentum Wealth 
Many investors don't understand the essential seven steps they need to follow in order to buck the trend and build a massive property portfolio.
In this article series I will explain these seven easy steps, which any property investor can follow.
In my previous articles I have discussed the first three steps to building a massive property portfolio – how you can identify the best investment properties, devising a finance strategy and creating a property investment plan.
In this column I will explain how you can accelerate the wealth-creation process by completing renovations and developments.
Step 4 – Planning and development
The fourth step to building a massive property portfolio is to examine ways you can add value to your existing property.
To create more equity in property, savvy investors look to add value by completing renovations or developments, which speeds up the wealth-creation process.
Whether you choose to renovate or completely redevelop your property, the key is to make sure your returns outweigh the amount of money you spend – it's purely a numbers game.
Subsequently, you have to know the market that you're operating in, so research is essential.
There's no point in building a multi-unit complex if there's no demand for that type of stock in that area.
Similarly, if you're renovating an investment property, there's no point installing premium granite benchtops and top-of-the-range appliances if the property is in a lower socio-economic area.
When developing, a feasibility study is crucial to achieve success as it explains the number and types of dwellings that you can build and provides a good indication of the anticipated costs and how much profit, or loss, you can expect to make.
If you've bought an investment property intending to develop it immediately, adequate research and a feasibility study should have been completed before the purchase to ensure you acquire the site best suited to your objectives.
Furthermore, it's important to structure your finances properly to ensure repayments are minimised.
Make sure to use a broker that has a comprehensive understanding and proven track record of financing development projects.
There's no doubt that, when done right, property renovation and development can help accelerate your personal wealth.
However, investors must be mindful of the numerous pitfalls associated with property development and property renovations and seek advice from professionals who operate in this area.
In my next column, I will explain step 5 of how to build a massive property portfolio – utilising quality, advice-driven property management to optimise rental returns.
Read: 7 steps to building a massive property portfolio: part 1
7 steps to building a massive property portfolio: part 2 
7 steps to building a massive property portfolio: part 3
About the Blogger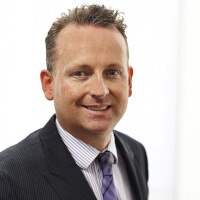 Damian Collins is the founder and managing director of Momentum Wealth, a Perth-based property investment consultancy that specialises in building the long-term wealth of its clients by assisting in the strategic planning, financing, acquisition, development and management of their investment properties.
Top Suburbs
Highest annual price growth - click a suburb below to view full profile data:
latest news