Not every property investor wants everyone knowing how much they paid for their latest purchase – but is there anything you can do to keep it under wraps? 
Blogger: Jacque Parker, director, House Search Australia 
Australians are a private lot when it comes to revealing what they buy and sell property for.
Ask any home owner what they paid for their place and they'll probably politely tell you that "it's none of your business". However, anyone willing to pay for sales information via government and data suppliers (such as LPI, APM, RP Data and Residex) or even just surfing the internet to find out via major portals (such as realestate.com.au, domain.com.au and onthehouse.com.au) will find the job much easier.
In our increasingly technologically driven world, it's not difficult to track down sale prices or find a friendly agent who can supply you with the information.
However, sometimes you don't want your sale or purchase price plastered on the internet five minutes after the sale.
Perhaps you're private and prefer your neighbours not to know how much you paid, you'd like your Uncle Fred to keep his thoughts to himself on your "emotionally charged last bid" or you don't want to reveal publicly what you sold for due to circumstances that are really no one else's business but your own.
In these cases, what rights do you have as a buyer or seller to have your sale listed as NOT DISCLOSED or CONTACT AGENT on the advertising?
Very little, it seems, unless you are explicit in your instructions to selling agents to respect your wishes and at least delay the publicly listed price until the property settles and has gone through the process of lodgement with the LPI (Lands and Property Information NSW). Once the lodgement completes, sites such as realestate.com.au can obtain the price and place back on to the archived listing website regardless.
Remember, however, that some selling agents can refuse your request and publish the price immediately anyway. They would argue it's in their agency's best interests to reveal sold prices, due to the nature of priority displays on the main web portals that promote their business. Never mind your privacy – some of them are definitely more concerned with how they rank online rather than how they treat customers.
My advice: if you have sold or bought and don't wish your price to be displayed once the property has exchanged unconditionally, then let the agent know ASAP, preferably in writing, beforehand. Auctions are a little different as these are really a public event, but it still doesn't hurt to ask to keep the price non-disclosed if this is important to you.
Contact this Blogger Immediately
About the Blogger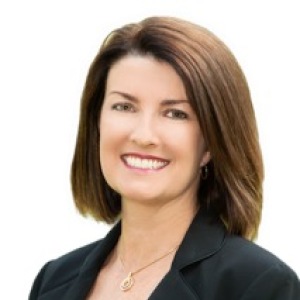 Jacque is the Director of Sydney-based agency, House Search Australia as well as co-founder of the successful Australian investor education site InvestEd. With an extensive background in investing, renovating and education spanning 21 years she brings the benefit of experience, strong communications skills, effective negotiation and organisation to her role as a buyer's agent. She is the deputy Chairperson of the REINSW Buyer's Agent Chapter and is a passionate spokesperson for the buyer's agents industry in Australia.
Top Suburbs
Highest annual price growth - click a suburb below to view full profile data:
latest news