There is no 'one size fits all' property investment strategy – yet too many investors still subscribe to this belief. 
Blogger: Helen Collier-Kogtevs, director, Real Wealth Australia 
13 years ago, when I first began investing in property, everyone knew what a blue-chip property was.
'Blue chip' referred to those dwellings within 2km to 10km of the CBD.
Over the years, the demographics and infrastructure of our cities has changed. Urban sprawl is literally changing the face of our nation's capital cities at a rate we can barely keep up with.
That built-up core at the centre of town that everyone so desperately covets is spreading out… and out… and out.
Thanks to improving public transport and road networks, the area that we consider to be central is growing bigger.
This means that a blue-chip suburb may be within a 15km radius of the CBD, or even a 20km radius.
It also means that those homes quite close to the city, within a few kilometres, are becoming really unaffordable to everyday mum-and-dad investors.
So clearly 'blue chip' is not for everyone!
My other problem with this line of thinking is that it promotes a "one size fits all" approach to property investing.
There is no tailored strategy, no consideration given to the investor's personal finances or circumstances … just an assumption that blue-chip properties always make the best property investments.
I find this hard to swallow, when a basic three-bedroom home near the centre of Sydney or Melbourne is listed for around the $1 million-plus mark. 
It is certainly blue chip – but does that make it a good investment?
For some people, sure. But most mum-and-dad investors (assuming they have $1 million in borrowing power!) would be much better off buying elsewhere.
There are many good-quality capital growth and cash flow properties in outer areas of capital cities, or within major towns, which would often make much more sense.
It may also be beneficial to invest in two $500,000 properties (or even three $330,000 properties), rather than sinking all of your financial eggs into one very expensive basket.
To be a successful property investor, you need to consider many different factors: your borrowing power, income level, lifestyle, buying rules, your short- and long-term wealth creation strategy…
But making the decision to invest in a certain area simply because it meets the criteria of being blue chip? That's just plain reckless in my view.
Be practical. Do your own research. Look for areas that are experiencing population growth, where there are plenty of tenants and where local infrastructure is strong and improving.
Then, make your investment decisions based on the criteria I've outlined above – not some arbitrary "rule" about buying blue-chip property.
About the Blogger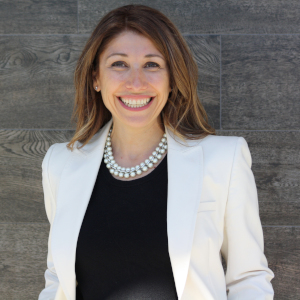 Helen Collier-Kogtevs is the founder of Real Wealth Australia. She is a self-made millionaire who built wealth with her property investment expertise. Over the years she has pioneered Property Mentoring Programs dedicated to helping ordinary Australians to create property portfolios using her disciplined, low risk and systematic approach. She has written several bestselling books, has been interviewed on TV, radio and published in the largest publications in Australia.
Top Suburbs
Highest annual price growth - click a suburb below to view full profile data: