Statistics show more than 70 per cent of property investors own just one investment property. Here are seven steps to set yourself apart from the average investor and help you build a multimillion-dollar portfolio.
Blogger: Damian Collins, managing director, Momentum Wealth
Many investors don't understand the essential seven steps they need to follow in order to buck the trend and build a massive property portfolio.
In this article series I will explain these seven easy steps, which any property investor can follow.
In my previous articles I have discussed the first four steps to building a massive property portfolio – how you can identify the best investment properties, devising a finance strategy, creating a property investment plan and accelerate the wealth creation process by completing renovations and developments.
In this column I will explain how professional property management is essential to ensure you optimise your property portfolio.
Step 5 – Property management
Property management might not be your first thought when building a multimillion-dollar property portfolio.
However, the quality of your property management will have a significant influence on the success of your investments.
Unfortunately, many investors will choose the cheapest property manager or may even try to manage the property themselves.
Technically, with property management anyone can do it, but very few can do it well.
That's why you have to be very selective.
A good property manager will provide a high-quality, advice-driven service to ensure your returns are optimised.
To do so they should have a firm understanding of the property market, complete rent reviews with comparable properties and provide recommendations for the best ways to cost-effectively add value to your property.
This will help ensure each property in your portfolio continually performs to its potential over the long term and rents are optimised.
Furthermore, it will also help you reach your property investment goals sooner.
Unfortunately, many property managers provide an inadequate service, typically acting as simple transaction fillers. These property managers collect the rent, take a cut and provide little or no value to the owner. 
I've seen overworked property managers sometimes rent properties $100 to $200 per week under market. A good property manager who maximises your returns is worth every cent you pay. Not only that, the fees are tax deductible.
Ultimately, you get what you pay for, so don't rely on cheap property managers to provide you with a quality service.
In my next column, I will explain step 6 of how to build a massive property portfolio – the need for ongoing education and staying informed on the property market.
Read: 7 steps to building a massive property portfolio: Part 1
7 steps to building a massive property portfolio: Part 2 
7 steps to building a massive property portfolio: Part 3
7 steps to building a massive property portfolio: Part 4
About the Blogger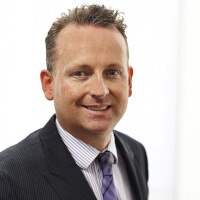 Damian Collins is the founder and managing director of Momentum Wealth, a Perth-based property investment consultancy that specialises in building the long-term wealth of its clients by assisting in the strategic planning, financing, acquisition, development and management of their investment properties.
Top Suburbs
Highest annual price growth - click a suburb below to view full profile data:
latest news