Doing your due diligence will help you decide whether a property is a good buy or a goodbye.
Blogger: Helen Collier-Kogtevs, managing director, Real Wealth Australia
Due diligence is the research every investor must do prior to making a property purchase. But I'm astonished so many investors don't do enough research. It's absolutely essential, as it helps you work out whether the property you're considering is a good buy or a "goodbye".
Many investors talk to the selling agent, ask a few questions and then make their decision – and if they can obtain finance for the property, the transaction goes ahead.
Perhaps this is why I hear so many horror stories from investors who did not do their due diligence on the property before they bought it.
Before you dive in and make the biggest mistake of your financial life, here are some questions to ask that many inexperienced investors fail to consider:
1. Where and how far away are the schools, shopping centres, medical facilities and childcare centres?
2. What are the options in terms of public transport?
3. What are council's future plans for the area?
4. What kinds of public and private developments are being planned for the area?
5. Who lives in the street i.e. what type of demographic resides there?
6. What has been the capital growth of the area over the past 12 months, five years and 10 years?
7. What is the predicted growth rate for the future?
8. Has the property been tenanted before and for how long?
9. Is this particular property sought after by tenants?
10. What is the vacancy rate of the area?
These are by no means the definitive list of questions you should be asking; there are dozens more. In fact, the dossier I prepare when contemplating a property purchase generally runs to about 40 pages!
I do this because I believe that when you're playing with hundreds of thousands of dollars, this is not the time to cut corners.
There are many websites where you can obtain free data about the demographics of the area that you are investigating. These websites will give you all sorts of valuable information, from the population to how many people rent in that area. And as these websites are free, there are no excuses for not checking them out!
Information on capital growth in your area of interest can also be gained from a number of good quality websites, but you will need to be careful that the owner of the website is getting information from a reputable source. It may cost you a small amount (usually under $100) to access these reports, but isn't that a small price to pay to validate your purchase, when you're about to hand over hundreds of thousands of dollars for the property?
The type of information you will be able to obtain from these sites will give you a guide as to the sort of capital growth that has occurred over the past 12 months, plus an indication on how it will track in the future.
Property investment magazines also provide valuable information on growth rates and trends.
Be sure to do your own extensive due diligence on each and every property you are considering before you buy it. It will help you validate the information you get from sales agents and other people who have a vested interest in the sale.
With the right education, undertaking due diligence is not as difficult as you might think – in fact it's quite easy. Just remember that shortcuts will cost you in the end, so do it properly and thoroughly.
Happy investing!
About the Blogger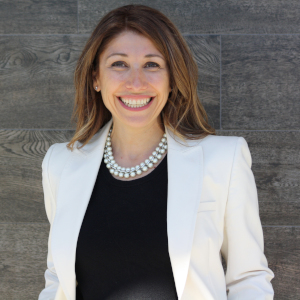 Helen Collier-Kogtevs is the founder of Real Wealth Australia. She is a self-made millionaire who built wealth with her property investment expertise. Over the years she has pioneered Property Mentoring Programs dedicated to helping ordinary Australians to create property portfolios using her disciplined, low risk and systematic approach. She has written several bestselling books, has been interviewed on TV, radio and published in the largest publications in Australia.
Top Suburbs
Highest annual price growth - click a suburb below to view full profile data:
latest news