Furnishing your investment property could bring in greater rental returns, but at what cost?
Blogger: Luke Spence, business development manager, Beller Residential
With the rise of Airbnb and the increasing availability of short-stay accommodation in fully serviced apartments, investors are asking the question: To furnish, or not to furnish?
Questions such as 'How much more rent will I get if my property is furnished?' and 'Should I include the white goods, or should I take everything with me when I leave?" are on the rise, and the responses provided to these clients vary each time.
Yes, if a property is offered fully furnished a higher rental yield is expected. How much higher? Well, that is determined by where the property is located, what furnishings are on offer, the quality of the furniture and the overall presentation of the property. From experience, furnished apartments deliver returns 10 to 20 per cent higher and furnished houses 20 to 40 per cent higher. However, before a landlords head down the furnishing path, they need to be aware of the various factors that may impact their financial success.
The first factor is the tenant market. As a business development manager and leasing agent, I know there is always a tenant market seeking furnished properties. Whether the property is fully or partly furnished, there is always a tenant out there. In saying this, landlords need to recognise that the furnished market varies greatly from the unfurnished market. Vacancy rates for furnished properties can be much higher. Lease terms are normally expected to be shorter so as to complement a job contract or a short stay in a new city, or while a shipping container full of a tenant's own furniture is being delivered from overseas or interstate. Yes, the landlord will receive more rent for the property, but how much will the upkeep of the furnishings cost? Will this outweigh the extra income? Will items have to be replaced after each tenancy ends? Will the landlord be happy paying higher management fees and charges for an agent to manage a furnished property?
If you're a landlord with a property in the CBD of a capital city (or on the city fringe) offering fresh, modern, presentable furnishings and near-new white goods, and you have the flexibility of offering a lease between three and 12 months, then yes, I would say offering your property furnished is an avenue to consider. Due especially to the onslaught of accommodation through Airbnb in capital cities around Australia, tenancy choices for furnished accommodation have never been so fruitful. But do your sums – if your tenant vacates after six months, will you be willing to pay another leasing fee, advertising charge and inventory cost? Will you have enough funds to absorb the vacancy period? Are you happy paying higher management fees? If the answer is no, then don't take the risk. 
With lower vacancy rates, a larger tenant market and longer lease terms, renting your property unfurnished might have greater investment clout. As with all investments, where there is risk there is also the potential for gain, but playing the unfurnished market is like buying blue chip stocks – slow and steady often wins the race.
Contact this Blogger Immediately
About the Blogger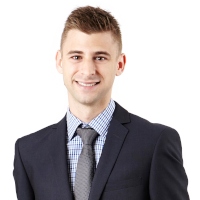 At 28 years of age Luke Spence, Business Development Manager at Beller Real Estate, has been described by his peers as a 'rising star' in the Real Estate industry.
Belle Property's Property Manager of the Year in 2011 and LEASED Magazine's Young Achiever of the Year in 2012 Luke is young, hungry and focused on understanding the ever-changing property market.
Now, with more than 8 years in the Real Estate sector, accompanied by a Bachelor of Business Management and two Real Estate awards under his belt, Luke is utilising his skills to grow and nurture Beller Real Estate's extensive client database.
Top Suburbs
Highest annual price growth - click a suburb below to view full profile data: