Whether it's the home you live in or an investment property, make sure you avoid making these mistakes when it comes time to move on.
Blogger: Kate Forbes, property strategist, Metropole Property Strategists 
Selling a house is a substantial transaction worth hundreds of thousands of dollars. 
Mistakes and oversights can cost you a lot of time and money, so you might be surprised to know that there are some all-too-common – and disastrously costly – mistakes that sellers tend to make over and over again.
1. Selling without an agent
Some people think selling without a real estate agent means making more money, because they won't have to pay a hefty commission.
However, the facts and figures just don't support this theory.
Agents have industry-specific insider information that home owners just don't have access to. They understand the industry, the local market and what makes buyers tick.
Agents are morally bound to achieve the highest possible price for your property. They are trained in negotiation and the use of proven techniques to facilitate sales.
Ultimately, it's more than likely that selling your property independently will end up costing you more, since you won't have the skills, knowledge or negotiating experience to achieve the same price as an agent can.
It's just too hard when you're emotionally involved.
2. Choosing the wrong agent
Yes, you need an agent – but not all agents are created equal.
Your agent is the mastermind behind selling your real estate asset. Finding an agent you're comfortable working with and one you trust, i.e. one who isn't a shady smooth-talker and who has sound knowledge of the area and a good sales track record, is crucial to a successful sale.
You're hiring the agent to sell your property, so it's critical that you compare a few to see how comfortable you feel with them, check their previous sales performances and look into their commission structure.
If it doesn't feel like the right fit, keep looking.
3. Advertising before the house or unit is ready
There are no two ways about it: it's a bad idea to start advertising your home before you're ready for people to see it. Period.
In fact, it's probably one of the easiest ways to ensure that you make less money on your home than you should.
Make sure all improvements like repainting, fixing front and back yards and completing any obvious repairs are well and truly ticked off your to-do list before you open your doors to potential buyers.
Otherwise you'll lose people before they've even stepped inside and you'll more than likely lose money on your sale.
4. Using unflattering listing photos
Photos are the first impression buyers have of your home, so they must show it in its best light.
Images that are blurry, poorly composed or positioned at strange angles do you and your property a huge disservice.
Furthermore, lounges littered with toys and clutter, or bedrooms filled with creepy dolls, do very little to impress potential buyers.
That's not to say that you should Photoshop your photos – that's illegal and anyhow, buyers will figure the ruse out as soon as they enter the house. You'll immediately lose their trust, as this could leave them wondering what else you're hiding.
Flattering, clear photos taken on a good quality camera are a must. It's reasonable to ask your agent to take better photos if you're unhappy with those on your listing.
5. Hanging around during open inspections
Having the owner present at an inspection makes buyers nervous. They want to be able to look around carefully, comment to each other and pick apart the features of the home without having to be polite.
The owner's presence can prompt would-be buyers to rush through the property if they're feeling uncomfortable, which is an undesirable outcome.
Keep in mind that you're paying your agent for their expertise, so let them work their magic.
During open inspections, go for a long walk or head to the shops; just make sure you're anywhere but loitering around the property.
6. Holding on to the property in the hope of a rising market
The reality is that our property markets are unlikely to shift dramatically over a six-month period at this stage of the property cycle.
So if you're holding on to your property hoping to get more money for it in the short-term, you might find yourself waiting a long time.
While checking historical market movement is helpful, no one can predict what will happen in the future, so playing a waiting game can end up costing you more in mortgage payments and expenses (not to mention mental energy) than just selling when the time is right.
7. Setting the price too high
This is the number one costly blunder that property sellers make.
This often happens when home owners add an 'emotional tax' to the value of a property, believing it to be worth more than the agent recommends because they have their hearts invested in the home.
Overvaluing is a dangerous mistake that causes the property to linger on the market for too long with no bites from buyers, who are put off by an asking price that is far higher than similar properties in the area. Do your own research into the value of homes in the neighbourhood and trust your agent's professional guidance.
There are no shortcuts to making a quick sale, as there are so many variables at play, but if you take the time to choose the right agent, do some homework of your own and prepare your property for sale by making it look its best, you'll hit the formula for the best possible outcome.
Contact this Blogger Immediately
About the Blogger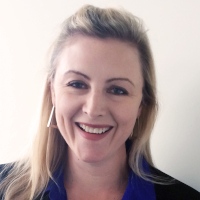 Property Strategist at Metropole Property Strategists in Melbourne. She has 15 years of investment experience in financial markets in two continents, is qualified in multiple disciplines and is also a chartered financial analyst (CFA).
Top Suburbs
Highest annual price growth - click a suburb below to view full profile data:
latest news