In a booming market, getting a great deal on a property might seem too good to be true – but doing your due diligence can get you further than you think.
Blogger: Jacque Parker, director, House Search Australia
Everyone wants a bargain and wants to pay the lowest price possible, especially when it comes to real estate. Selling agents know this and inundate us daily with ad listings that use urgent language such as 'buy now', 'act quickly', 'don't miss out', 'once-in-a-lifetime opportunity'. However, obtaining a 'bargain' in any property market requires constant work and monitoring, and is often about being in the right place at the right time. Here are my top tips for how to go about securing a bargain in the first place:
Know your market
Being on top of your game and monitoring the market consistently will assist you in being able to identify a good buy or opportunity when it arises. This also means actually getting off the computer – physical inspections provide you with so much more intel than photos, so get out there and start inspecting, recording and tracking the market that you're specifically interested in.
Constant contact
Building rapport and maintaining constant contact with selling agents is not only a surefire way to demonstrate that you're a serious buyer, but can also pay dividends when you're up against a buyer off the street whom the agent has no connection with or knowledge of. Show that you're a serious, committed buyer and stay in touch with the selling agents in your area of choice.
Be ready to sign
Have everything in order when you do come across a likely property. Finances pre-approved. Conveyancer/solicitor on standby to review contracts. Flexibility on terms. Also, be ready to walk away if the price isn't right. Get used to rejection, just as we do in our role as buyers' agents!
Justify your price
Showing you're an educated and savvy purchaser by submitting a written justification email/letter with your offer can pay off, especially if the situation involves a selling agent who's grappling with an unrealistic vendor. A well thought-out email supported by recent comparable sales, reasons why the property is worth $X and not $Y, positives and negatives of the property, state of the market in the particular suburb, sales history etc can all play a part in persuading a vendor to consider your offer. It's like acting for a plaintiff in court – you may not win but you've got to put your case forward to support your argument.
Consider all properties on the market
Don't disregard properties just because they're on a main road (being in a complex at the rear of the block can mean they aren't affected by road noise), have no price guide (it takes effort to inquire with the selling agent, but you don't know until you ask the question), or the agent doesn't return your calls the first time. Persistence and consideration of everything on the market in your preferred area has to be part of the job. Treat it like the assignment it is; there are hundreds of thousands of dollars at stake.
Use data to your advantage
If you have access to CoreLogic RP Data, Australian Property Monitors or a similar database, use it to your advantage. Not only can you find out what similar properties have sold for, but you can also find out about detrimental factors such as housing department stock nearby, DAs in progress that may affect your property of interest, marketing and sales histories of particular properties (if they've been listed for sale previously with other agents, different prices and campaigns etc), as well as rental histories. The power of the knowledge that these databases provide can be hugely beneficial in being able to leverage and negotiate well.
Of course, if all of the above is overwhelming and/or you simply don't have the time to properly consider everything out there (or off the market), consider hiring a professional to do the work for you. As buyers' agents in constant contact with the market, it's our job to locate, assess and negotiate the right property for you, at the right price, every single time.
Contact this Blogger Immediately
About the Blogger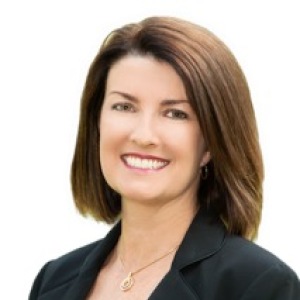 Jacque is the Director of Sydney-based agency, House Search Australia as well as co-founder of the successful Australian investor education site InvestEd. With an extensive background in investing, renovating and education spanning 21 years she brings the benefit of experience, strong communications skills, effective negotiation and organisation to her role as a buyer's agent. She is the deputy Chairperson of the REINSW Buyer's Agent Chapter and is a passionate spokesperson for the buyer's agents industry in Australia.
Top Suburbs
Highest annual price growth - click a suburb below to view full profile data: