Your choice of property manager can have a material influence on the financial performance of your investment, so who you hire is an important investment decision.
Blogger: Cindy Knight, general manager, Time Conti Sheffield
The following questions will enable you to evaluate the capabilities of a potential property manager and help you formulate a carefully considered decision.
1. How quickly will you be able to attend to an issue regarding my property?
This is an important question to ask because it's essential that there is a good relationship between tenant and landlord. If issues aren't sorted out quickly and satisfactorily, things can turn sour. Similarly, if the property manager doesn't deal with issues like rent arrears immediately, a small problem can quickly become a big one.
2. Are you on call 24/7?
This is a different question to the previous one, because your property manager needs to be able to deal with a crisis or emergency at any time of the day or night.
3. How do you handle problematic tenants?
An experienced property manager will be able to intervene if there are complaints from neighbours about noise, antisocial behaviour etc and they will know what the legal rights and procedures are.
4. How do you keep up to date with the laws governing tenants and landlords?
It's vital that your property manager is fully conversant with all relevant legislation and contract law, including your state's Residential Tenancies Act. The laws are complex and change frequently, so it is imperative that property managers continually refresh their knowledge and understanding of local and federal regulations.
5. How much experience do you have with maintenance and repairs?
Dealing with maintenance issues can be a time-consuming and costly exercise. A good property manager will have the experience, contacts and organisational skills to sort out any issues quickly and cost-effectively, and will be able to draw on their own list of trusted, reputable and suitably qualified and insured tradespeople, saving you time and money.
6. How do you deal with late payments?
The best property manager will be one who practices a 'zero-tolerance' approach to rent arrears, while always remaining respectful and fair. They will keep emotion out of business and enforce the terms of the contract so that you won't be out of pocket.
7. How do you handle vacancies?
Again, you can judge a property manager on their approach to vacancies. A good one understands that vacancies are costly to investors and will have proven strategies and resources to minimise time between tenants.
8. How often will you visit my property?
A professional property manager will draw up a tenancy contract that suits you. You can determine the frequency of inspections and how often you would like the property manager to personally visit the property.
9. How long have you been in the property management industry?
A property manager who has been in the industry for a long time is worth their weight in gold. It means they'll have proven systems and strategies for quality tenant selection, minimising vacancies, collecting rents in full and on time, dealing with any maintenance, repairs or lease issues satisfactorily, and establishing lasting relationships with tenants and with owners.
About the Blogger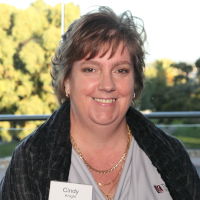 Cindy Knight is the general manager of Time Conti Sheffield in Victoria Park. Cindy has been working at Time Conti Sheffield since 2002 and during this time has seen many changes in the property management industry in Perth.
Cindy is passionate about delivering the best service to every property investor that walks through the doors of Time Conti Sheffield and her insider knowledge of the local real estate market means she is an expert in her field.
Top Suburbs
Highest annual price growth - click a suburb below to view full profile data:
latest news