Purchasing property through a self-managed superannuation fund is becoming a popular option for Australians who wish to diversify their investment portfolios – but what do you need to know first?
Blogger: Bob Korver, owner, Mortgage Choice Eight Mile Plains
There are great benefits associated with buying property through your self-managed super fund (SMSF) – namely tax advantages.
For example, your super fund is taxed at 15 per cent – which is likely to be considerably less than your personal tax rate.
But while there are clear benefits associated with buying property through your SMSF, there are some important things you need to know before you leap into the process.
1. You can't live in the property
When you buy a property through your SMSF, you are not allowed to live in that property. The sole purpose of buying a property in your SMSF is to support your SMSF investment strategy and build your wealth for retirement. That said, if you are a small business owner, you can (in most instances) use the property as your business premises. Of course, you will still be required to pay rent (at market rate).
2. Property should be one of many assets
It is important not to invest all of the money in your SMSF into a property. You should have a nice spread of diversified asset classes to ensure your investment strategy isn't 'too risky'. As a general rule, it is a good idea to have at least $200,000 in existing super savings before opening your own SMSF and investing in property.
3. Property loans within SMSFs are complex
Taking out a loan to buy property within your SMSF isn't as simple as getting a normal home loan. There are certain hurdles you will have to jump along the way before your finance is approved. Further, when buying a property within your SMSF, most lenders will not want to lend more than 80 per cent of the property's value. For these reasons, it is important to speak to a professional who understands the SMSF market and the way SMSF property loans work.
Once you know what is involved in the process, you can make an educated decision about whether investing in property through your SMSF is the right decision for you, your SMSF and your future.
About the Blogger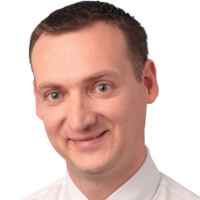 Bob Korver is the owner of the Mortgage Choice Eight Mile Plains franchise in Queensland. He has more than 20 years' experience in financial services, having held various senior positions at one of Australia's major banks before joining Mortgage Choice in 2011.
With a Certificate IV in Financial Services and a Diploma of Finance and Mortgage Broking Management, Bob is well equipped to help his customers with a wide range of enquiries, including business lending, commercial property finance, equipment finance, car loans, personal loans and home loans.
Traditionally known for providing customers with expert home loan advice, today Mortgage Choice in Eight Mile Plains is well equipped to help customers with more than their home loan needs. The franchise can also help customers with their broader financial needs, including but not limited to, commercial loans, personal loans, business lending, equipment finance and even car loans.
Top Suburbs
Highest annual price growth - click a suburb below to view full profile data:
latest news