With the potential for huge profits, the allure of property development can be hard to ignore. However there are many pitfalls that can turn a great development opportunity into a project nightmare.

Blogger: Damian Collins, managing director, Momentum Wealth
We've all heard the stories at weekend barbecues – a friend or family member espousing the sizeable fortune they've created through property development.
By these accounts it seems so simple – buy a block of land, build a villa, unit or apartment complex on it and become wealthy overnight.
However, there's a lot more to it than that, and many pitfalls that you must be aware of in order to succeed.
By avoiding the common mistakes that many people make when developing property, you'll be able to mitigate the associated risks and maximise profits.
Here are 10 tips to help ensure your next development is a success.
1. Understand property development before you begin
Too often do would-be developers complete minimal research, calculate a rough estimate of the costs and start a project. In reality, you will need to have a much more comprehensive understanding of property development in order to succeed. If you decide to oversee the development yourself there are numerous people that you'll need to manage and understand how each of these roles play their part.
Some of the various specialists include:
o town planners
o designers/architects
o engineers/geotechnicians
o surveyors
o building companies
o local councils
o solicitors
o building inspectors
Alternatively, it can also be a good idea to seek others to assist in the development, particularly if you're a novice developer. Instead of overseeing the development by yourself you can also participate in a joint venture, appoint a planning and development manager or invest in a syndicate.
2. Know the market
To succeed in property development, it is crucial to understand the state of the market. You should consider a range of factors and ask yourself the following questions.
o What stage of the property cycle is the selected suburb in?
o What are the growth drivers that stimulate the economy?
o What type of person lives in the selected suburb?
o Will the development be in high demand in the suburb?
o What is the price people will pay in that area?

The answers to these questions can be found by completing adequate research and talking to participants in the market. Understanding the market can mean the difference between buying a development site in a high-growth area or a site in a stagnant location.
3. Spend time researching a site
Finding an appropriate site is quite possibly the most important part of development. When you've found a potential site it's important to complete a number of checks. Here's a few.
• Find the zoning regulations and subdivision rules. These can often be misquoted in advertisements and it can be a good idea to obtain a written statement from the council.
• Check if the site is heritage listed. If it is, it might be better to consider a different development site.
• Enquire about road widening – does it apply to the site?
• What local area planning policies, structure plans, area plans or proposed rezoning affects the site?
4. Complete a feasibility study
Once you've found a site that you think ticks all the boxes, complete a feasibility study to make sure it does. You'll need professional help to complete a feasibility study, which will explain how much the site is worth, the number and type of dwellings you can build on it and whether you can make an adequate profit.
By failing to complete due diligence at the feasibility stage you run the risk of reducing your profit margin, or potentially incurring a loss.
A feasibility study should include the following:
• a calculation of building and subdivision costs
• a breakdown of the entire time frame of the project
• soil analysis, soil type, engineering required and drainage requirements
• location of services and utilities, such as sewerage lines
• restrictive covenants or easements on the land title
• political and community environment specific to the development type
It's important to separate emotion from project viability. You may have spent considerable time and money searching for a site but if it doesn't pass a feasibility study you need to consider a different site.
5. Are you an investor or a developer?
The amount of tax you have to pay on the development will depend on your answer to the above question.
For example, investors will pay tax on any profits from their development but if they hold onto the property for more than 12 months they may be entitled to a 50 per cent discount.
Conversely, developers may not be eligible for a tax discount and may have other tax obligations.
It's best to seek advice from tax accountants as to your likely tax status and to do so before you have progressed too far into the development process.
It's also important to determine the best structure to acquire the development, such as in an individual name, joint ownership, as a company or in a trust. Each has its own financial and legal differences.
Part 2 of this article will be published early next month and will discuss the importance of negotiating the acquisition of a development site, how to complete a successful finance application, what to look for when selecting the right designer and builder and whether to sell or hold your development once it's complete.
About the Blogger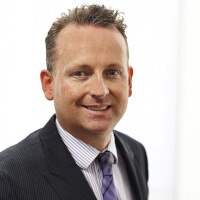 Damian Collins is the founder and managing director of Momentum Wealth, a Perth-based property investment consultancy that specialises in building the long-term wealth of its clients by assisting in the strategic planning, financing, acquisition, development and management of their investment properties.
Top Suburbs
Highest annual price growth - click a suburb below to view full profile data: