If you're like most Australians, the dream of paying off your mortgage sooner rather than later, working less, having more holidays, achieving financial independence with a secure retirement plan may seem impossible on your current wage.
Blogger: Jason Paetow, director, AllianceCorp
The reality is that you will need help in addition to your wage and super and for many people they have chosen property investment. We can see it, touch it and we live in it and know that over time it's always going to be worth more. Makes a lot of sense. However most property investors will never realise this dream because they simply don't understand the reality of what it takes to makes this strategy work.
TOP 5 reasons why most property investors fail on their own
1.    They have no plan
2.    They don't understand how banks work
3.    They don't understand how property investment works
4.    They buy too few properties/risk management
5.    They don't have a long-term view.
TOP 5 reasons why some property investors only part succeed
1.    They buy the wrong property
2.    They don't buy enough properties
3.    They don't manage cash flow within the portfolio
4.    They don't buy as soon as they are ready to do so
5.    They run their plan on emotion, not on a plan
There is a whole industry that preys on these desires and dreams and pushes the buttons in the advertising. They push 'off the plan' properties at people like you with a promise of helping you reach your dreams. But they never educate you on how property investment works, and the correct strategies to take to make sure you reach your goal.
There is no guarantee of success in property investment, and if you don't understand how it works – the chances are you'll be like 98% of all property investors who never reach their goal.
Be the first to hear the 
latest
 property investment insights
About the Blogger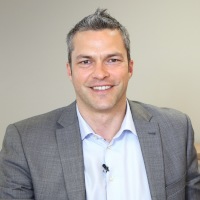 Jason established AllianceCorp in January 2008, having identified the demand for an independent property advisory service. Jason's work in property investment has spanned 15 years, hundreds of satisfied property buyers and millions of dollars worth of Melbourne property.
Jason's qualifications include:
• Qualified Financial Planner
• Certified Mortgage broker
• REIV-Licensed Real Estate Agent
• Licensed builder
Throughout his career, Jason has helped everyday people build successful property portfolios here in Melbourne. It's his own approach to business and property investment that drive the entire company's values of Transparency, Independence, Integrity, Efficiency, Diligence and Value for Money.
With knowledge gained from both personal and professional experience, Jason leads the team at AllianceCorp in a relationship-focused environment that provides education, informed advice and professional services.