Renovations that do more harm than good
Buying a home seems to ignite in many of us a primal urge to make our mark by changing it in some way.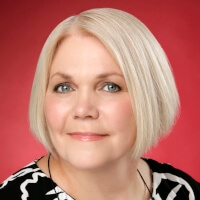 Blogger: Bernadette Janson, The School of Renovating
You're out of free articles for this month
To continue reading the rest of this article, please log in.
Create free account to get unlimited news articles and more!
It never fails to astound me how little thought some people put into the "improvements" they make to their homes and the money they waste.
Renovations do not necessarily translate into added value and in some cases they do more damage than good.
Here are five common ways:
1) Adding or subtracting bedrooms ad-hoc.  
The floor plan needs a logical flow and a feel good factor... A layout that resembles a rabbit warren with tacked on bedrooms, even bedrooms or bathrooms opening onto a living room can add up to a negative. Similarly reducing the number of bedrooms will probably drop your property down into a lower price bracket.
2) Being a victim of your own taste
This week I saw the epitome of poor taste. The bathroom of a very smart, newly renovated inner city cottage featured a huge new stainless steel urinal.  What were they thinking????  While it might seem perfectly acceptable, even desirable to some prospective buyers, it will be a big turn-off to a chunk of the market. 
Clearly not all renovators are concerned about resale but if you are, think long and hard about adding extremely personalised features.
3) Poor quality work
The market is becoming much more discerning when it comes to buying property and a slap up job just won't do. Not only does it detract from the look of the property but it can also result in ongoing maintenance problems, and are a definite turn off for buyers.
4) Removing original features from a period home
Windows and fire surrounds seem to be most at risk but original features are what makes these homes special and form a large part of their value. 
Faithfull restorations can be expensive but if you are willing to put in a bit of time hunting salvage yards and demolitions sales you can usually maintain the character without breaking the bank.
5) Renovating Without Council Approval
When you sell a renovated home that requires council approval, the vendor's solicitor will request copies of the Approval, a Certificate of Occupancy and Home Owners Warranty Insurance. If you are unable to provide this documentation you risk losing the sale and worse still may be ordered to remove the unauthorised building work.
6) Swimming Pools
In some suburbs every second home will have a swimming pool but generally speaking they are one improvement that buyers will either love or hate. The key factor when installing a swimming pool is to consider it a lifestyle purchase for your family's needs but don't expect it to return a profit. If buyers want a pool they will expect not to pay any more for it but if they don't want one they may factor the cost of back filling it into their offer.
Renovating is like most things in life, spend some time planning and use a bit of common sense and you should be able to avoid eroding the value of your home.
Contact this Blogger Immediately