Simple tips for becoming a powerful property negotiator
Negotiating a property deal is not a task that everyone enjoys, but there are some simple things you can do to get the upper hand.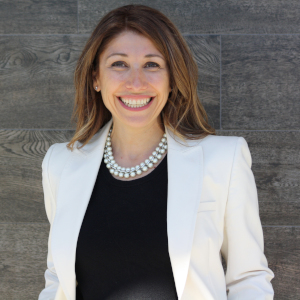 Blogger: Helen Collier-Kogtevs, Real Wealth Australia

You're out of free articles for this month
To continue reading the rest of this article, please log in.
Create free account to get unlimited news articles and more!
Some people find the process of negotiating stressful and the idea of asking for a discount especially intimidating.
But here's the reality – to succeed in the property investing game, you need to sharpen your negotiating skills.
Your property investments are your business, so you need to act with your head, not your heart.
I've found that there's one common mistake investors make when negotiating on a property deal. It's so basic and yet, I've seen countless investors over-pay for property for this very reason.
Put simply, the mistake is this: they fail to ask for what they want.
My golden rule is to always, always to ask for what you want – even if it may sound unreasonable to the vendor.
You can always work your way up from a lower figure, but you can't back down once you've set the bar high.
And it's important to remember that real estate agents work for the vendor, so they will often fight tooth and nail to get the highest price for their client. It makes sense right, because the higher the sale price they achieve, the higher their commission.
But at the end of the day, the vendor needs a buyer. You are the one with the money and you are the one who can help them achieve their outcome of selling their property.
I used to be nervous about submitting a low-ball offer on a property but these days, I just consider it to be part of the territory.
When I'm negotiating with a real estate agent and I start with a low figure, they will occasionally laugh or dismiss the offer as being "insulting" or "way too low".
In these scenarios I always make it clear that it is a starting offer and that it's not where we begin at that matters, but where we end up.
Don't ever forget that as a buyer, you have considerable power in the negotiation and you should use it to your advantage.