Property investment: A full-time job?
Don't quit your day job before you have set up a solid back-up plan.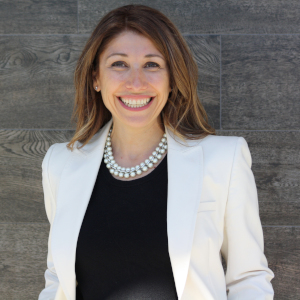 Blogger: Helen Collier-Kogtevs, managing director, Real Wealth Australia
You're out of free articles for this month
To continue reading the rest of this article, please log in.
Create free account to get unlimited news articles and more!
I have come across this situation several times now. It goes something like this: an investor enjoys one or two profitable deals, gains a little knowledge and decides that property investing is the key to their financial success.
They have caught 'the bug'. They are excited. They are passionate about real estate and gung-ho about the potential to make a bucket-load of money from the property market.
So, they decide to quit their day job so they can focus on investing in property full-time.
It may seem like an exciting and adventurous thing to do, but the reality is, this can create some serious problems – especially if they have no financial backing to launch and sustain themselves into their new chosen career.
One or two property transactions or renovations does not make you an expert and by quitting your job, thereby losing the biggest source of income you have, you can make the banks extremely nervous.
Your intention might be to buy properties before renovating them and selling for a profit. It's a great strategy when it works – but what happens if something goes wrong?
What is your back-up plan? How will you cope financially if there is a change in market conditions and there is no profit to be had when the property is sold?
It's happened before and it will happen again. Just think of how many vendors were affected recently, when the big banks decided to reduce their investor lending exposure by limiting investor loans to 80 per cent. Suddenly, the number of people in a position to invest in property virtually halved overnight.
Many vendors had to reduce their sale price expectations as a result – and if you were relying on a strong sale to bankroll your income, that could have a financially devastating impact.
There are also other risks to take into consideration, including the fact that without a job, you're considered a 'low doc' borrower (and therefore a riskier borrower) by lenders.
Banks generally lend less money, or provide it at higher interest rates, to people who are self-employed compared to those who work for a boss. Lenders are all about making a profit with minimal risk and the one thing that banks love are customers who receive regular pay cheques from a steady employer.
By quitting your day job to invest in property full-time, you may be required to pay higher interest rates, or front up a larger deposit, just to be able to get finance.
It's a very risky way to proceed and I believe a much safer way forward is to plan for your future more strategically. If you want to become a full-time investor, set up a strategy for how you are going to do this.
For instance, Ed and I set up a five-year plan to help us focus our energy and funds on buying as many properties as we could. Our intention was to run our property investment business part-time while working in full-time employment, until it allowed us the opportunity to step out of the rat race and enjoy the lifestyle we desired. We were able to achieve our goal of quitting our jobs within five years and we've been financially independent ever since.
It's great to have a dream and follow your passion but it is also important to plan for it. Throwing in your primary source of income can be financially irresponsible.
If you're considering leaving your day job to focus on property investing, my advice is to ensure you have enough money in the bank to cover at least eight months worth of living expenses. That way, you have a financial buffer to rely on in case your property projects go pear shaped.
Investing in property is a vehicle that can help you to achieve real, long lasting wealth, but the process shouldn't be filled with stress and anxiety because your renovation has gone over budget, or you can't achieve the profit you had estimated and you can't pay your bills as a result.
When you're passionate about property investing it's easy to get carried away with all of the possibilities, but trust me: quitting your job too early is the quickest way to derail your wealth creation journey.
Read more:
How subdividing can double your money 
Buying direct residential property using your superannuation 
Top 10 Perth suburb for 2015 and 2016
How to avoid property spruikers and dodgy advice