How the Victorian tenancy reforms compare to the rest of Australia
It's predicted that the recent tenancy reforms in Victoria would have a ripple effect outward to the other states and territories. Where does the rest of Australia stand with their comparable laws at the moment?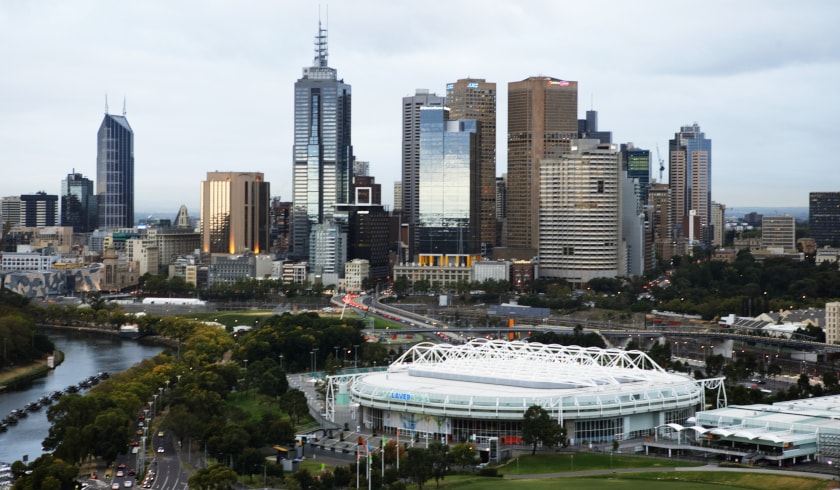 Speaking to Smart Property Investment, Enzo Raimondo, former CEO of Real Estate Institute of Victoria and current CEO of view.com.au, said the recent reforms announced for Victoria's tenancy laws have a high chance of being adopted by the rest of the country.

"We saw that in the past with some underquoting legislation. We saw that with some of the auction legislation, the bidding legislation, so I think, yes, they will be," he said.
You're out of free articles for this month
To continue reading the rest of this article, please log in.
Create free account to get unlimited news articles and more!
"When you look at Sydney and Melbourne, and to a lesser degree, Brisbane, where you have the majority of the rental accommodation and the apartments and the rental ... by the sheer volume of rental accommodation, anything that makes people's enjoyment of their property adds value."
If other states are likely to adopt these changes, it is important to know where each state and territory currently stands in order to see what they will change from.
If the reforms are legislated unchanged, the changes to tenant rights, pets and modifications among others would be largely unique in comparison to the other states and territories, as recounted below:
Tenant rights
The first major change in comparison being introduced is the landlord blacklist. Currently, no such blacklist exists in any state or territory; only tenant blacklists.
Pets
Specifying pets in the law is another aspect that is largely unique; the majority of state and territory based tenancy laws do not set a hard stance on pets.
Pets are not mentioned at all in Western Australian, Australian Capital Territory and Northern Territory law; permission is required in Queensland and Tasmania; in South Australia, it is up to the property owner's discretion; and in New South Wales, tenants with guide dogs cannot be discriminated against.
Modifications
The changes regarding minor modifications being not able to be unreasonably refused falls in line with New South Wales law, but is otherwise largely unique, with no mentions of modifications found in South Australia, Western Australia, Tasmania, the ACT and the NT. In Queensland, various specifications are required to be submitted to the landlord in detail.
The next three areas of rental security, repayments and bonds and fairly priced rents are not as clear cut when it comes to standing alone as unique in comparison.
Rental security
Victoria's reforms of ending tenancies via end of fix term notices and a minimum of 14 days' notice by tenants to vacate are quite similar to both NSW's and Queenland's, with exceptions to when final rents are paid up until, as NSW law states, and Queensland law implies, rents need to be paid up until the final date specified in the tenancy agreement.
In South Australia, current laws say tenancies do not require a reason at the end of either fixed term or periodic tenancies, with 28 days' notice required for a fixed term and 21 days or a single period of the tenancy for periodic, whichever is longer.
Western Australia's tenancy laws, like Victoria's proposed reforms, do not require reasons by tenants, but do require a written notice and at least 21 days. If the lessor does not want to extend a fixed term, they need to give 30 days' notice. If a property is intended to be sold during a periodic agreement, 30 days need to be given. But if there is no reason, then that goes up to at least 60 days.
In Tasmania, for both fixed and non-fixed terms, 42 days' notice is needed to be given to tenants. For fixed term, rents need to be paid for days occupied, and for non-fixed terms, the reasons for terminating the tenancy from the property owner need to be the selling or renovation of the property, the property will be used for another purpose, or used by a family member of the owner.
The Northern Territory states the termination of fixed-term tenancies by property owners require 14 days' notice, while like Tasmania, periodic tenancies need at least 42 days. For tenants, periodic tenancies need at least 14 days' notice.
Fees for breaking a fixed-term tenancy are specifically mentioned in NSW and the ACT. In NSW, for terms three years or longer, leaving in the first half of the fixed term incurs a fee equal to six week's rent, and four week's rent in the second half.
In the ACT, the first half and second half permits to fixed-term tenancies in general, with anything longer than three years requiring an agreement to be made between the property owner and tenant.
Bonds
The introduction of a bond cap based on weekly rent is not extremely unique. While the Victorian reforms propose for bond totalling four weeks' rent, when rent is less than double the weekly median rent ($760), in NSW, the NT, ACT and Tasmania, the bond is set at four week's rent. With the latter two, only one bond is allowed.
Specific cap mentions are in Queensland, South Australian and Western Australian law, with the caps set at four week's rent for less than $700, $250 and $1,200 per week respectively. In South Australia, anything over the cap will incur a bond totalling six week's rent, and in Queensland, the bond amount is for all kinds of bonds.
In terms of when the bond is released back to tenants, the Victorian reforms show a bit more of their uniqueness. While no state or territory law mentioned early bond retrival, NSW Queensland law allows for an approximate two-day wait for the bond to be returned.
The reimbursement time frame for urgent repairs is identical to Queensland, which also requires landlords to reimburse tenants for any cost incurred relating to urgent repairs within seven days, while NSW has a 14-day time frame.
Rent pricing
The Victorian reforms against rental bidding is seen only in Tasmania. In comparison NSW and NT government documents mention the fact that rental bidding is not illegal.
Aside from this, the reforms for rent pricing largely line up with NSW; no rental rises are allowed in fixed-term tenancies unless specified in the tenancy agreement, with NSW standing slightly apart by allowing rent rises after two years.
Queensland slightly stands further apart from NSW, Tasmania and the ACT in that it also does not allow for rental rises unless outlined, but requires at least two months' notice and six months have passed since either the start of the tenancy or the last increase.
Western Australia is close to Queensland's laws, allowing rent rises once every six months in a fixed-term tenancy. During periodic tenancies, the same time frame of once every six months applies, but additionally it cannot be during the first six months of a tenancy, and at the end of a fixed-term tenancy that continues, a rent rise cannot occur 30 days afterwards.
South Australian and Tasmanian law meanwhile allows for a rent rise once every 12 months. In South Australia, rises occur only in fixed-term tenancies when agreed upon by both tenant and property owner, while in Tasmania, rental increases are allowed to come into effect 60 days after notice is given.
The ACT differs slightly in that like NSW, South Australia and Tasmania, rent rises are allowed in fixed-term tenancies only if they are agreed upon, and additionally, the rent rise must not be considered "excessive", which ACT law defines as being greater than 20 per cent of rents in the housing group of the Consumer Price Index for Canberra.