Commentator claims property predictions by insurer to be 'ballsy'
With claims of Hobart set for profit and Adelaide predicted to have marginal rises, a property commentator has come out and says she doesn't believe this would be the case.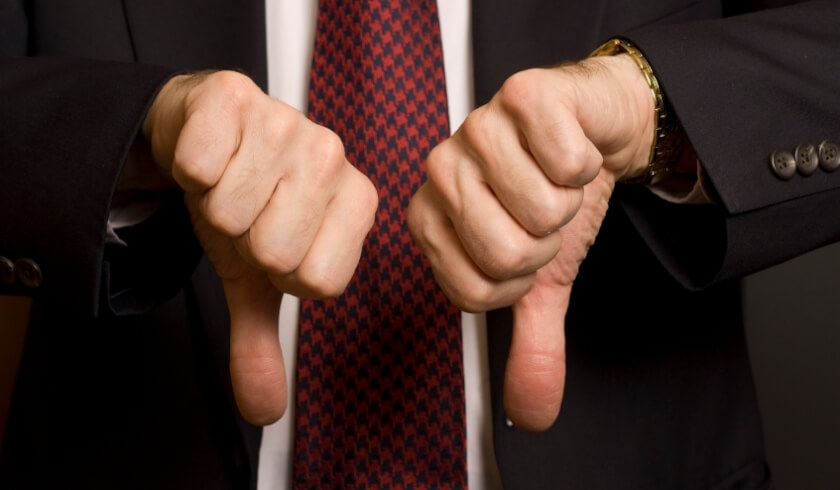 Following the release of the QBE Australian Housing Outlook 2017-2020 report, property valuer, investment adviser, property market commentator and author Anna Porter said Hobart's future success has been overestimated and Adelaide has more potential than what QBE gives it credit for.
You're out of free articles for this month
To continue reading the rest of this article, please log in.
Create free account to get unlimited news articles and more!
The reported said that Hobart would see a cumulative rise of 11 per cent between now and 2020 in both house and unit prices, while Adelaide would see rises of 2 per cent per annum between now and 1018, then 7 per cent by 2020 for houses, and units would see a cumulative rise to 3 per cent.
Hobart
Ms Porter has an issue with QBE's claim of Hobart being the second-strongest performing capital city.

"Our research does not support this. We do not anticipate Hobart to be in the top two capital cities for growth over the next three years," she said.
"Simply, the fundamentals that support market growth are lacking in the country's southernmost state. With no major infrastructure projects planned, migration anticipated to be soft, limited job creation and zero economic stimulus, the drivers just aren't there to create strong market movement."
Furthermore, Ms Porter claims the report states Tasmania will have the weakest population growth of all the states at 1.6 per cent, which does not make sense with QBE's "ballsy prediction".

"The report also reveals that the movement of population between states has not done much for increasing the population of Tasmania [w]ith net inflow expecting to reach just 500 people to the state for 2016-17," Ms Porter said.
"Compare this to other cities, like Brisbane for instance, which is expected to see 16,000 net inflow for the same period."

Ms Porter, however, does not believe Hobart will underperform, stating the capital city has seen an average 6.1 per cent of growth for the last 12 months to June 2017. She claims it has performed better than the other capital cities bar Sydney and Melbourne, due to an increase of interstate buyers, rising by 55 per cent over 2016-17, half of those being investors.
Ms Porter's prediction is to see the Tasmanian market slowing because of rising interest rates outside of RBA movement by as much as 5 per cent to 6 per cent for investor interest-only loans and stricter criteria on new loans, as seen nationwide, but because there are no major economic drivers in the state, she claims it is unlikely to see the growth QBE predicted.
Adelaide
Canberra is predicted in the report to be the highest performing capital city, with a rise in the median house price of a cumulative 16 per cent by 2020 because of limited housing supply.
Adelaide is ranked the fourth-most successful capital city by 2020, with car factories like Holden and Mitsubishi closing down, cutting thousands of jobs, and weak employment and migration prospect resulting in little property growth overall.
While Ms Porter agrees with QBE's predictions on Canberra, she said that the strength of Adelaide's economy "has been grossly underestimated", with the South Australian capital city performing just as well as, if not better than, Australia's capital.
One element that Ms Porter believes has been underestimated is the various new major infrastructure projects and their resulting job creation, such as the $2.4 billion new Royal Adelaide Hospital, a $900 million redevelopment of North Terrace, an upcoming tech hub, an $89 billion shipbuilding plan in Port Adelaide, the latter of which will create at least 6,000 jobs by 2020, according to a claim by The Advertiser.

In the last 12 months to January 2017, ABS data quoted by Ms Porter states nearly 10,000 jobs have been added to the manufacturing sector in South Australia, the majority in food processing, as well as a rise in other industries such as construction. These jobs, Ms Porter said, are balancing those lost from the closures.
The report also claims rents in Adelaide might fall due to an oversupply, but Ms Porter believes, after "seeing in real time on the ground", that the rental market is tightening, with high levels of demand present.
"The rental market is tightening with properties receiving multiple applications, some even receiving applications before they are open for viewings," Ms Porter said.
"The prices being achieved by landlords is increasing as stock levels are limited and tenants are starting to compete with one another to secure good quality properties.
"With increased employment tipped to boost migration to the area, our research reveals that the rental market in Adelaide will only continue to tighten and strengthen in the coming years."