Landscaping predictions for 2018: What's hot?
One landscaping expert throws his hat in the ring and reveals what trends he can see in the world of landscaping next year, with certain luxury items becoming essential.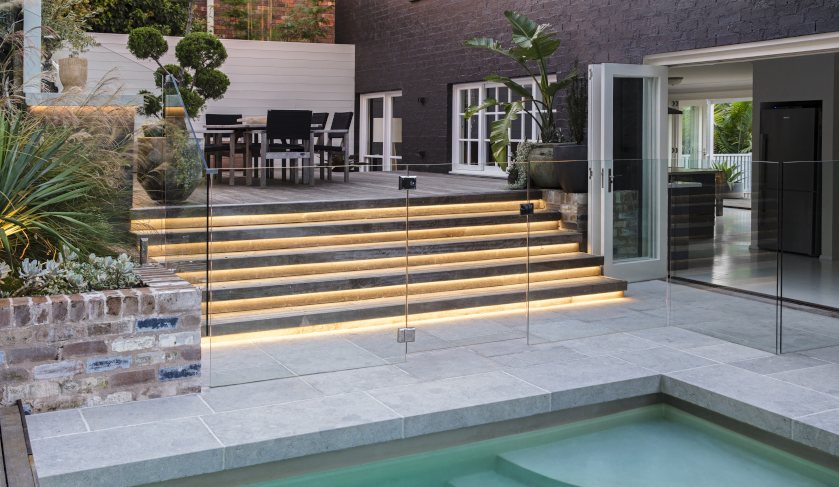 Matt Leacy, founder and creative director of Landart Landscapes, shares what he believes will be the most popular trends in landscape design over the next year:
You're out of free articles for this month
To continue reading the rest of this article, please log in.
Create free account to get unlimited news articles and more!
Floor textures
Mr Leacy said texture in flooring is coming back into vogue, and predicts its popularity will continue into 2018.
"For a while now, we've been in a bit of a minimalist period. And while I think that many consumers will continue to choose minimalist flooring, plenty of others will head to the other end of the spectrum and go very textural," he said.
"We expect to see different stones being used for flagging and cobbles to break up large areas. There are lots of exciting new stones on the market including different variations on porphyry, limestone and granite.
"Their finishes, shapes and sizes are also changing."
He also predicts cobblestones will be used to mix linear lines and rounded shapes together, as well as shift away from large format clean line finishes to smaller textured tiles.
Timber will remain as a popular option, which Mr Leacy attributes to its versatility.
"It can fit into any design aesthetic and can be left to weather and silver or kept vibrant and fresh depending on taste and available time for maintenance," he said.
"Ultimately, I think we'll see less consumers falling in the middle when it comes to flooring; they'll either go minimalist or textured.
"We'll also start to see more raw and finished concrete being used both in and out of the pool, on seating, BBQs and general flooring."
Fire pits
Fire pits are another outdoor feature Mr Leacy sees as a popular item this year and to maintain that momentum next year, reaching an "all-time high".
"Traditionally, fire pits weren't used by that many people; however, they're increasingly being seen by home owners as an essential – and an expectation," Mr Leacy said.
"You've got built-in fire pits which can also function as coffee tables or you've got more basic iron and steel bowls.
"We'll especially see uptake in at the beginning of autumn as the cooler months begin to set in."
Outdoor rooms
The notion of outdoor rooms to replicate the use of indoor areas, Mr Leacy said, would build momentum in 2018.
"Outdoor kitchens, daybeds, outdoor showers, sunken lounges, comfy outdoor furniture – they've all become an expectation rather than a luxury in many of the markets we're working in," Mr Leacy said.
"As more and more consumers see outdoor rooms on the market, they will likely become the perceived norm and the real estate market will have to respond to meet buyer demand.
"We'll likely see more vendors installing outdoor room elements pre-sale to maximise sale price and also property developers installing them at the build stage."
Strip lighting
As a compliment to outdoor rooms, Mr Leacy sees strip lighting to supplement these areas.
"Strip lighting under steps, seats and bench tops creates an amazing feel and is becoming increasingly popular," he said.
Plants
Larger succulents and cacti and other classic plants are all set to see more popularity in 2018. They are already proving to be so popular, that savvy property owners are quick to purchase these flora.
"Some of the larger varieties like Agave Americana and blue cactus are becoming really difficult to find in nurseries, so getting the signature piece for the garden can be a challenge," he warned.
"As such, if you're planning to renovate or sell in 2018, it will be smart to plan the garden really early on so that you can grow or take the time to find what you need.
Mr Leacy pointed out that the classics cloud and sphere-pruned plants have been popular for centuries, yet are still growing in popularity today.