How you can avoid a $14k short-term renting 'nightmare'
With over one in six Australians accidentally damaging some aspect of their holiday accommodation, short-term holiday PMs need to make sure they take all the necessary precautions to protect their property. Here's how one short-term rental owner managed to avoid a nightmarish $14,000 damages bill.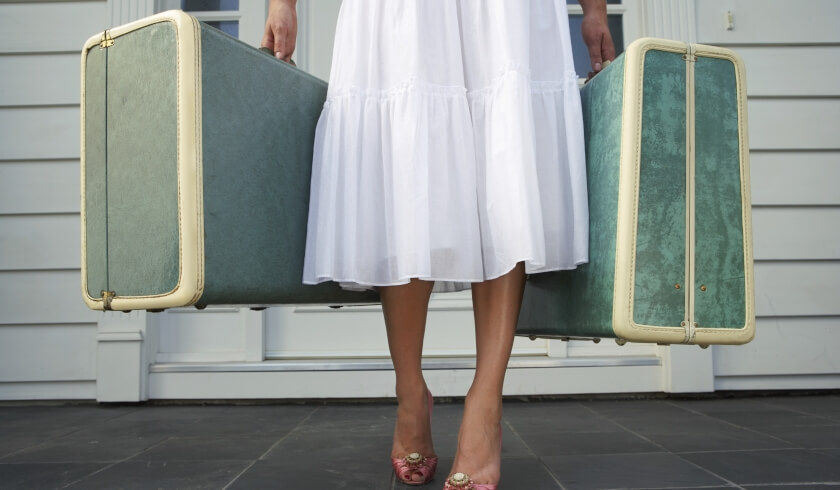 Insurance Australia Group, the parent company of a collection of insurance businesses, has released new data following a survey of 1,000 Australians that indicates parties can be rife with disaster.
You're out of free articles for this month
To continue reading the rest of this article, please log in.
Create free account to get unlimited news articles and more!
According to the data, 17 per cent of Australians have broken something in an accommodation while on holiday, 14 per cent have seen someone injured or been injured themselves in a party situation, and 19 per cent have hosted or visited a party in a rental property.
The statistics also show that young men aged between 18 and 34 are more likely to damage a property, injure themselves or host a party in a rental accommodation.
Kimberly Johnson-Baxter is one agent who can relate to these statistics, for while she experiences returns of $450 per night, in 2016, she faced nearly $14,000 worth of damages to her Ocean Grove property in Victoria.
"We had quite young 20-somethings in over the new year period," Ms Johnson-Baxter said.
"They were in over the new year and they had a party [for] New Year's Eve, which we were aware of, but what they did was one of the young guys lit six sparklers from the stove and then proceeded to walk them outside to the deck, and as he was doing that, all the embers were falling onto the wooden floors and onto the furniture and cushions and burning little burn holes.
"As he got halfway across the family room, he tripped over and sparklers went flying and one landed on the couch and burnt right through the couch. Another one landed on the floor and burnt a strip on the floor."
The damage, Ms Johnson-Baxter shared, was extensive, as replacing just part of the floor was impossible, which saw removalists taking furniture and appliances away, pulling up the old floor and replacing it with a new one.
When Ms Johnson-Baxter was initially looking to short-term let her property, she checked to insure her property, but she was met with resistance.
"We were really fortunate that Airbnb had said, 'Make sure you get cover and be aware if your home insurance might not cover it'," she said.
"So, I rang our insurer... and said, 'We're doing this', and they said, 'No, you're not covered, so if anything happens, if the house burns down because you're renting it out, you're not covered by our insurance'. So, it meant we needed to get additional insurance on top of that."
However, there are other insurance products offered by various companies. Ms Johnson-Baxter's property has been covered by ShareCover, which took care of the damages entirely.
"It could have been a nightmare if we hadn't actually got the right cover," the owner said.
Just three days after having the floor replaced, Ocean Grove experienced a storm that Ms Johnson-Baxter described as "a wall of water", which managed to get into the property and ruin the newly laid floor.
"We had mud, dirt, water all the way through the house, so the floor had to be replaced again, but this time through our normal insurance… and it was a pain in the arse."
Such a series of events might have turned people off from short-term renting, but not Ms Johnson-Baxter. That is not to say she was completely nerve-free, however.
She said: "We were pretty hesitant when we came back into the house after the first lot of people this summer. Just not knowing what to expect and it just was the nerves… hearing about the dreadful things that have happened in the last few months with Airbnb, it's always a risk.
"We were concerned, but it actually has worked out really well. The people that all came through have been fantastic, [and] there's been no damage."
In order to avoid a similar tragedy, Ms Johnson-Baxter recommends that property owners make sure they have checked out their current insurance policy inside out, as well as checked out any other potential short-term renting–specific policies.
"Just really making sure that I crossed the [t]'s and dotted the [i]'s with the insurance; really double checked that I had the dates right, really check the policy that we weren't excluded to anything because we had claimed before," Ms Johnson-Baxter said.
In addition, the property owner checks the reviews of every potential guest, looking for good and long reviews.
"I always look at good reviews, and if there's no reviews, I don't accept their booking request," she said.
"I like to see that there's more than one or two ratings when I accept guests. I read the ratings that other hosts have given them, and… if a rating is really short, then… that's something to be careful [about]."