What kind of bidder are you?
Bidding at an auction can be a stressful experience so it's important to find out how investors play their cards, what kinds of bidders are there, and the right tips to snag that perfect property.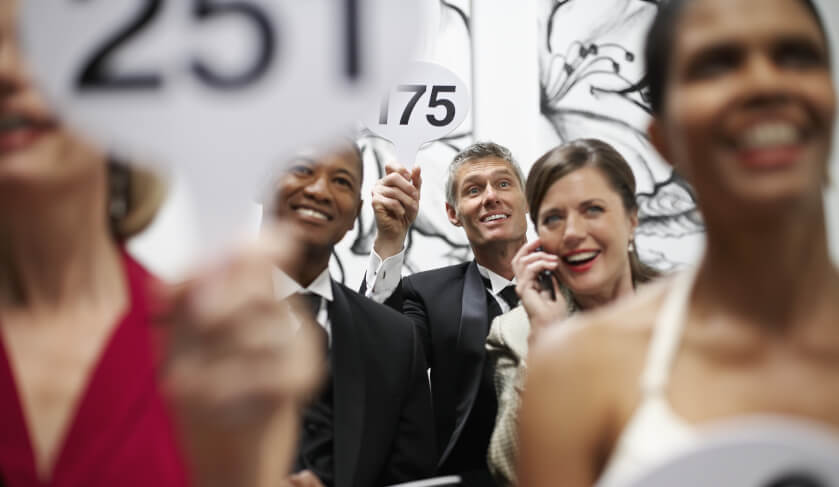 According to Steve Jovcevski, property expert at Mozo, using a one-size-fits-all strategy in the current bidding environment is simply ineffective, with bidders required to be more flexible when it comes to auction time.
You're out of free articles for this month
To continue reading the rest of this article, please log in.
Create free account to get unlimited news articles and more!
"Bidding is a sport that is rich in psychological tactics that requires buckets of emotional strength and patience. Participants need to be able to adapt quickly based on the moves of other players – think of it like a high stakes game of chess," Mr Jovcevski said.
"The reality is that no auction is similar, so be ready to change up your style based on the mood in the room. No matter what persona you take on when bidding, the best thing you can do is to enter the auction well-researched, calm and with a clear idea of how much you are willing to spend."
In order to maintain flexibility during an auction, here are just some example of bidding types to embrace in order to throw off other buyers, according to Mozo:
The strong and silent
When it works: With fewer bidders during a neck-and-neck auction, bidding strong and silently has the potential to intimidate other bidders by proving you do not play by the current to-and-throwing.
When it doesn't: If there's a large group of fast-paced bidders, the strong and silent may be drowned out and dismissed as a non-serious bidder.
The big opener
When it works: If you have the cash to splash around, and you are interested in the property, making a leap by $200,000 or more close to your intended purchase price can shake up the auction and cause other bidders to quickly rethink their strategy, even potentially intimidating them to back out.
When it doesn't: Opening large could leave you open to severely overpaying for a property, especially if demand is low and there are few bidders.
Loud and strong
When it works: Reworking the big opener, bidding strong and constantly to an intended figure is a classic bidding type, and it is a classic for a reason, as it shows you always have a bid up your sleeve against everyone else.
When it doesn't: As it is a classic, many bidders go loud and strong, which can reduce the impact of the overall intimidation factor. Going loud and strong can also be a recipe for disaster when emotions take over and the property must be won at all costs, as it could result in overpaying.
The late bidder
When it works: Interrupting a back-and-forth at the last possible instance with a bid that far surpasses the last one can rock the auction to its core, as well as not caring for getting stuck in a bidding war, as long as you are willing to pay that extra to get over the line.
When it doesn't: Making a bid so late and not participating in the current bid war may give off the impression that you are an outlier, and your bid may be superseded by a loud and strong who is willing to pay that little bit extra. It is a risky strategy, and has the potential to result in overpaying.
The unseen
When it works: Having someone dressed sharply, bidding on your behalf while they talk to an interested party on the phone can really throw off the competition. It gives off an air of importance and affluence that you can afford anything, including the property.
When it doesn't: Being physically away from the auction does mean it is difficult to get a feel for the auction and when to change current strategy. It also means that the bidder on your behalf has to physically tell you everything – current bids, the feel, potential strategies. Having these thoughts in the open can be heard, and then overtaken, by savvy bidders.
However, for Kellie Landrey, buyer's agent at Scoutable, a strategy is meaningless if you go over your limit.
"Competitive instincts kick in at auctions, but ultimately, people are going to have their limits, and that's where the price is going to end up, so I don't think people should necessarily get bogged down with a strategy for the auction as such," Ms Landrey said.
"I think it's more important to setting your limits away from the auction floor, from an unemotional point of view, or without the environment of competition to make sure you're not overpaying for the property within your budget."