Ignore a recession and miss out on up to 40% growth, says expert
By passing up on a region suffering an economic crisis, you could miss out on a goldmine. One buyer's agent shares why he kept a watchful eye on one area with a failing economy at the time.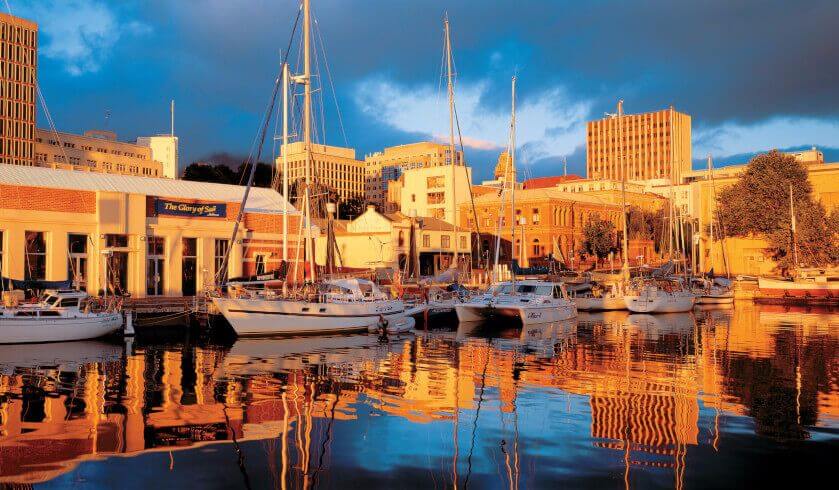 Knowing when to buy into a suburb that will be profitable is what every investor desires, and considering somewhere undergoing a recession might seem crazy, but as Propertyology managing director Simon Pressley claims, there is a method to his madness.
You're out of free articles for this month
To continue reading the rest of this article, please log in.
Create free account to get unlimited news articles and more!
"In 2014, while the state of Tasmania was in recession, we put aside some time and picked the capital city and said, 'Well, what are the industries that support this economy? Even though the economy was weak, what are its main industries?'" Mr Pressley said.
"In no particular order, it's a university city, so education is a big industry; it's tourism, but it's quite unique tourism in Tasmania, much different tourism experiences to what's on the mainland here; it's the capital city to the most lucrative agricultural precinct in the world; and it's got some advanced manufacturing."
By then looking at those industries, seeing what was in the pipeline and how they affect the economy, which he claims is the number one influencer of any property market, Mr Pressley saw positive things and dove into the capital city's market.
"On the supply side of things, vacancy rates, even though it was in recession, vacancy rates were only about 2.5 per cent, which is by no means high, and building approval volumes, which is the future supply pipeline, was low," the expert said.
"So, if I was to describe to you or anybody back in 2014... here's some fundamentals of a location. I'm not going to tell you where it is, but here's some fundamentals, and by the way, you can buy a three-bedroom house for about $350,000. Everybody will be going, 'Where the hell is that?' but if I said Hobart, you'd go, 'Oh, no, no, no!'"
Meanwhile, in Sydney at the same time, there were seemingly no signs to indicate the cycle would end, but it eventually did after a few years, Mr Pressley said.
"The art of investing, and none of us have got a crystal ball, but it's really getting down to the nitty-gritty of an economy and forming an educating opinion about whether it's going to improve or get worse, and then cross-reference that to affordability and supply. That's what we did with Hobart."
If Mr Pressley's predictions did not turn out, the impact of buying in an affordable area with a recession also meant losses would be reduced, as affordable prices falling is not as harmful to investors as expensive prices falling.
For now, Mr Pressley sees the Hobart property market for 2018 to be in the middle of its growth cycle and expects to see it through at least past Christmas of this year, and potentially into next year due to high levels of demand.
"You can buy property in Hobart, but you'll be looking for a long time at the moment. As soon as something hits the market, it is literally gone the same day and you'll have dozens of people that are competing for it," the expert said.
"The outlook for the economy is strong, [but] unlike Sydney and Melbourne, it doesn't have the big supply pipeline. Unlike Sydney and Melbourne, it's not expensive.
"I wouldn't be surprised at all if when Hobart's cycle is finished, we look at what the median house price was at the start and the end, and as a percentage, it will be higher than Sydney… Sydney saw about 70 per cent growth in five years, and I would not be surprised at all if Hobart exceeds that."