Where to invest and where not to invest in the Queensland market
When looking to invest somewhere as large as Queensland, it can be difficult to know where to look for a solid property. We speak to an expert who shares with us where property investors should and shouldn't be looking.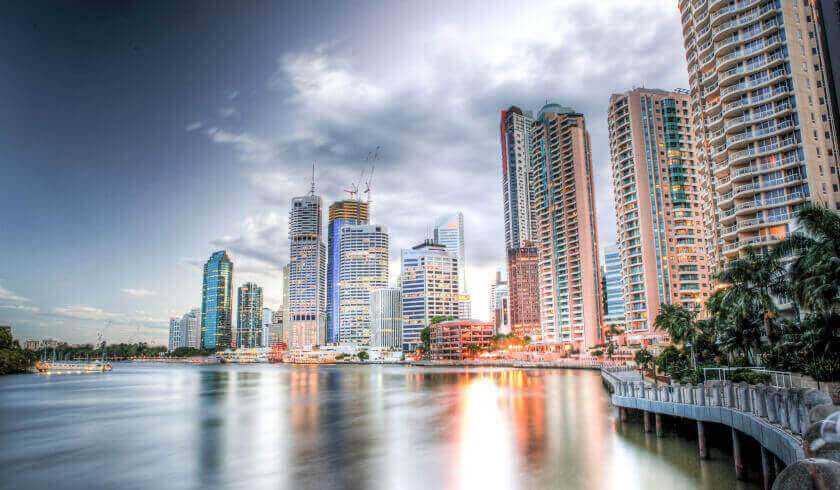 While investors may not be looking at the heights offered in NSW or Victoria, they can still find solid results for lower prices, according to Stephen McGee, state manager at National Property Buyers.
You're out of free articles for this month
To continue reading the rest of this article, please log in.
Create free account to get unlimited news articles and more!
He said that Brisbane may not be at the same level of more popular states, but there are no signs of the Queensland capital city slowing down any time soon.
"I certainly haven't seen it slow down, and all the indicators are telling me that it's actually going to continue on its current axis," Mr McGee told Smart Property Investment.
"In good areas, provided you buy the right property at the right price, you will continue to have growth, so the market to me is, in general, it's still very strong."
Looking outside of the capital city and to the coast, there are quite a few hotbeds of activity that investors should be keeping an eye out for.
"The Sunshine Coast, I would say up until 2016, was quite a depressed market, but it's certainly not the case now," the state manager said.
"Following the coastal line, up from Caloundra wrapped to Noosa… it is still a very, very fast-moving area, or it is now a very fast-moving area with properties. If they're well located and close to the infrastructure and the conveniences, they're selling pretty much within seven to eight days of being on market."
As for the Gold Coast, Mr McGee said that now that the Commonwealth Games have concluded, all eyes will be heavily scrutinising the area continuing in the future as the market could go either way.
"Will it continue to go from strength to strength? Because certainly in the last three years, they are very fast-moving areas all across the Gold Coast area," the state manager said.
"But again, it actually comes to, as it always does, what you actually buy. The Gold Coast unit market is very saturated. There's an oversupply.
"How's the land? Fast moving. Very fast moving. The test of the Gold Coast is whether it can actually keep... that bullishness about the market now the Games have come and gone and large projects get back to normal."
While it faces that oversupply, the Gold Coast can also reap the benefits of the enhanced infrastructure that was established from the Commonwealth Games.
"The rail connection, so to speak, from Brisbane direct to the Gold Coast is a new… feature, so that's certainly going to make living at the coast and working in Brisbane a lot more palatable than it has been, or vice versa: living in Brisbane and working in the coast," Mr McGee said.
"I think, obviously, the Gold Coast will continue on a gold trend. To what level will it slow down a little bit in terms of stunt the values, or will it just continue to grow? But I think it's got that infrastructure, certainly, to continue on a sustainable growth path."
That's where to buy. But what about where not to buy?
New estates where developers are drip-feeding property are something that should definitely be avoided, according to Mr McGee.
"The biggest thing that you can do in terms of buying the wrong property in the wrong area is actually buying one of those.
"That's in my opinion, because what actually happens over time, the land that these developers start releasing from, by the time you get from the first stage to the third stage of that development, the land component has typically got a lot smaller, but the house component has remained the same. But they're actually selling them for a cheaper price as well, so it doesn't stack up for an investment purchase for me."
Overall, Mr McGee said to stick with established areas where there are plenty of historical data to analyse, and to avoid areas without that data to access, and even newer areas on the peripheral of already existing areas.
The state manager said: "The way you see all of these new, master-planned communities, these new manufactured specs, where in truth, what you're actually doing is you're paying a developer's profit because your land values are minimal."
Mr McGee has previously stated that he believes in following not where other investors are targeting, but where owner-occupiers are going and not to follow the herd mentality.