8 ways to bolster security of your property
There are eight smart home security measures investors are being encouraged to take in order to greater protect their assets.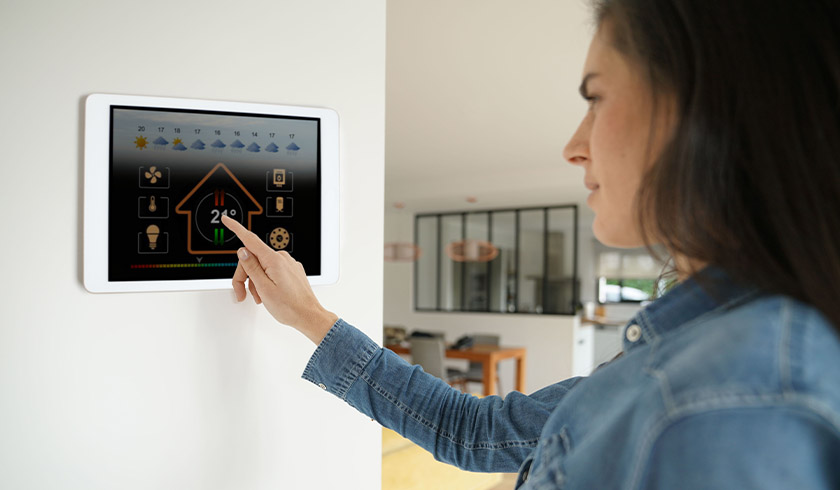 Comparethemarket has released eight tips that can help home owners protect their property. It comes after ABS data showed that in 2018-19 alone, an estimated 231,000 households had at least one break-in, and almost 200,000 experienced an attempted break-in.

You're out of free articles for this month
To continue reading the rest of this article, please log in.
Create free account to get unlimited news articles and more!
"Your home's vulnerability to natural events, such as floods or bushfires, affects the cost of your home insurance policy, as does the likelihood of potential burglaries. In fact, the higher your insurer deems the crime risk in your area, the higher your annual premium will likely be," said household savings expert Abigail Koch.

"Households with home security measures could see a reduction in their home and contents insurance premium."
Here are eight new smart home security products that could prevent a break-in, according to comparethemarket.
1. Wireless multifunctional security cameras
"Wi-Fi battery-powered internal security cameras and Wi-Fi solar- or battery-powered external cameras that are weatherproof are a great solution for properties that do not have existing data cabling inside their walls. 

"Two popular brands are Ring and Arlec. They come with a smartphone app, where you can view camera footage from anywhere and receive notifications when they detect movement. Many brands offer two-way talk capabilities, spotlights, night vision and alarms, which you can activate from the app. 

"You can also link multiple cameras to view different areas of your property on one screen through the app. A small monthly subscription fee enables you to save and archive the footage. The rechargeable batteries inside the units last for months and many are available at popular retail outlets starting at $179 per camera."

2. Wireless doorbells and chimes
"Ring is one of several security brands that also offers battery-powered Wi-Fi doorbells with a camera that you can attach to your front door and can link to the same app that hosts your camera footage. 
"The doorbell offers two-way talk, night vision and alarm capabilities. Ring also has a chime device that you can plug into any power point in your home to act as a doorbell when your camera detects motion. 
"For external devices, Wi-Fi strength may be a challenge, and you might need to place a WiFi booster at a window close to the security device.  
3. Wireless motion sensors
"Sophisticated passive infrared (PIR) motion sensors that detect temperature, humidity and movement inside your home are available as battery-powered Wi-Fi devices that integrate into a smartphone app. Specialised security companies also offer devices that can integrate into a home security system with a wall-mounted control panel, as well as a smartphone app. They can also offer back-to-base monitoring for a reasonable subscription fee. 

"Some security companies suggest applying small wireless vibration sensor pads to doors and windows, which sound an alarm or app notification when they detect vibration (an attempted break-in)."

4. Smart digital front door locks
"Battery-powered Wi-Fi or wired front door and gate locks enable you to control access to your home using a swipe card, security code, fingerprint or via a smartphone app. Some of the higher-priced models come with a video doorbell and an intruder prevention feature that sets off an alarm when the lock is operated from the inside while you are away.

"These locks, which are easily configurable, give the property owner a record of each time the door opens. For example, Samsung's smart digital door locks give you keyless entry for up to 100 fingerprints or 30 users by PIN or KeyTag. They also enable you to unlock and lock your door remotely, if required. Samsung also offers a lower-priced digital deadbolt suitable for narrower door panels. 
"In conjunction, Google Assistant products, such as Google Home or Google Nest Hub, have smart lights that can turn on when a door is unlocked."

5. Integrated alarm systems

"Many wireless motion sensors, cameras and doorbells come with integrated security alarms. In addition to receiving a phone app notification when motion is detected, you can set up these devices to sound an alarm on your property at the same time. 

"There is also the option to activate an alarm from the device directly from the app on your phone."

6. Smart light switches
"These let you still control the lights not only from a wall switch, but via a smartphone app or tablet. You can program them to light up when there is movement inside your house, which can help deter intruders. Smart lights can be integrated, and many are capable of interacting with other smart home devices. 

"Bulbs from LIFX, for example, communicate over WiFi, while others communicate via your smartphone's Bluetooth."

7. Smart plugs or power boards
"Smart power points or power boards enable you turn on and off any appliance that they power – all from a smartphone app. From as little as $25, smart plugs allow you to set up schedules and timers, as well as turning individual power sockets on and off remotely, making it look like you're home when you're out."

8. Integrated home security control panels
"If you are looking to install multiple cameras, sensors and a video doorbell on your property, it could be worth looking into a single integrated system in which all devices are controlled from a smartphone app and a wall-hung control panel. These are usually installed by a professional security company, which could recommend back-to-base monitoring. 

"Samsung's SmartThings hub, which can be downloaded from Google Play or iTunes, is an integrated app that allows you to connect with a range of smart devices, such as locks, power outlets, speakers and light bulbs. Amazon Alexa, Google Home or Apple's HomeKit are other examples on offer."