It's not hard for renovations to slip into a state of chaos. Here are six essential tips for you to stay on top of things. 
Blogger: Bernadette Janson, The School of Renovating
So you have taken the plunge and have launched into a renovation.
Your head is spinning with measurements and prices and daydreaming about paint colours and kitchens.
It's not hard to slip into a state of chaos. Here are six tips to help tame the beast!
1. Upgrade Your (Smart) Phone Plan.
Your phone will definitely become you're right hand man for ordering materials, communicating, researching and storing information.
Don't wait for the nightmare bill; it's easy to chew through a few hundred dollars once you are over your quota. Instead upgrade your plan to cover the increased use in data and calls.
2. Keep track of your purchases
Dedicate a credit card to the renovation so that you get a clearly itemized account at the end of each month.
Alternatively if you don't want to get a new credit card you can apply for an additional card on your account (say in the name of a partner) to dedicate to the renovation. The purchases on each card will itemize separately on the statement making reconciliation easy.
Make sure you have the best reward system available so that you can have a well-earned holiday on the points when the renovation is over.
Many credit cards offer buyer protection, which comes in handy for paying deposits on supplies. If the supplier goes belly up before you take delivery of your order, you are then able to recover the loss through the credit card.
3. Buy yourself a laser measure
This will mean you can measure up quickly, accurately and easily on your own. (You don't need someone to hold the tape!) It is particularly useful for height measuring such as ceilings and rooflines.
A quick tip when purchasing; make sure the device is laser and not sonic. The sonic versions are nowhere near as accurate or reliable.
4. ALWAYS have materials delivered by the supplier
It may cost a little bit more but it will save you a lot of time.
Time is not a renewable resource.
More importantly, the time saved is not just in the initial delivery but when things are supplied incorrectly or damaged on arrival it will be up to the supplier do the running around to rectify the problem, not you.
5. Select colours upfront
Indecision is the renovators enemy and paint colours in particular can be a source of anxiety.
Best to do this early so it doesn't hold up proceedings.
Decide on the look you want, collect photos to help you formulate your ideas then call in a colour consultant to translate them into paint colours. This will save you weeks of deliberating and test pots.
Dulux provide a colour consultant service for less than $200, most of which is redeemable on the paint purchase.
6. Photograph critical stages
It is a great idea to keep a photographic record of progress. In particular the plumbing and electrical first fix (roughing-in) in the kitchen and bathroom walls before they are sheeted over.
This means you are able to avoid drilling into them when fixing joinery and accessories later on.
It also helps diagnose plumbing problems in the wall, long after the reno is finished.
Renovating can be both a joy and a headache all at the same time. Implementing a few simple measures up front will help your project will run smoothly and you feel in control and organized. In short, more of the joy and less of the headache!!
Contact this Blogger Immediately
About the Blogger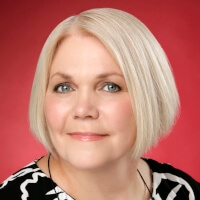 Bernadette Janson is a lover of renovating and the director Of The School of Renovating.
She knows that women get a raw deal with superannuation and the majority are facing a poorly funded retirement, particularly those on the wrong side of forty. The average superannuation payout for an Australian woman is $37,000 which is a fraction of what she makes on just one project.
Her mission is to inspire , motivate and empower women to rise above the statistics and create for themselves a brighter financial future.
Bernadette' passion began as a hobby twenty years ago while raising her four children when she discovered her flair for turning very ordinary houses into stunning family homes that are beautiful both aesthetically and functionally
Bernadette teaches renovating as a powerful and flexibility way to fast tracking your retirement savings while keeping risk to a minimum. To find out how renovating could fast track your retirement visit http://www.TheSchoolOfRenovating.com
Thank you.

Your enquiry has been sent to a local Aussie Mortgage Broker.

We will be in contact with you shortly.
Opps.

error occurred.
Unfortunately Aussie cannot attend to your home loan related enquiry at this stage as you must be a citizen or permanent resident.
Do you need help finding the right loan for your investment?
What Aussie do for you:
Give expert mortgage advice to help you find great investment loan deals
Help you maximise return by lowering financing costs
Save you time and effort by helping with the paperwork

Top Suburbs
Highest annual price growth - click a suburb below to view full profile data:
latest news