I was involved in a recent bathroom renovation where the quotes to renovate a very average bathroom ranged from $16,000 to $26, 000 excluding prime cost items. This is how I saved $10,000.
Blogger: Bernadette Janson, The School of Renovating
I like to keep my bathroom costs to between 1 and 1.5 per cent of the property value. This property was valued at $900,000.  With a few tweaks and some resourceful shopping we were able to bring home a well appointed bathroom for $8,500 for everything (a saving of $10,000+).
Here are my top tips for creating a high-end bathroom at a low end price:
1.    Manage the project yourself instead of engaging a bathroom renovation company.
2.    Get at least three quotes for each trade although you may want to use day labour for demolition.
3.    Try to use local trades to eliminate the traveling factor in their quote.  They are also keen to protect their reputations in the local community ensuring you get a quality job.
4.    Keep changes to the layout to a minimum; this will help contain the plumbing costs and may eliminate the need for council approval (Check with your local council)
5.    Design your bathroom around standard sized fixtures and fittings to eliminate the need for expensive custom-made items. This applies particularly to vanities, mirrors and doors.
6.    Don't crowd the room. We removed the toilet, as there was a separate toilet directly next to the bathroom. This not only reduced costs but also created more space.
7.    A freestanding bath will be more expensive than   the traditional built-in type but the installation costs will be lower because there is no support structure needed and it will give your bathroom a lovely contemporary look.
8.    Tiling full height to the ceiling is luxurious and often doesn't add a lot to the cost because a tiler will tend to charge for full days and you may as well get value for money than have him ticking off at lunchtime!! . Try to avoid feature tiles, as they will date, instead opt for large 600 X 300 mm gloss wall tiles and elegant fixtures and fittings.
9.    A walk-in shower is another luxury inclusion that is kind to pocket, if the budget is really tight you can even opt for an off-the-shelf frameless shower screen.
10.    Shower bases are ugly and an unnecessary expense.
11.    Be a savvy shopper; look further afield than the traditional plumbing supply outlets.  Check out the renovation auctions, eBay  and the host of bathroom ware suppliers popping up that offer good quality at a great price.    These days most tap ware (including Australian Brands) is made in China and you can source quality designer tap ware for a fraction of the cost. You can even fluke an occasional bargain at the hardware store
12.    If you buy your tiles at auction or in a job lot allow for additional wastage. I would allow 20% if the tiles were no longer available instead of the usual 10%.
13.    Order as much as you can from one supplier and always have it delivered.  This will relieve you of the responsibility of getting it home in one piece and if there are any issues with the order it is the supplier who has to do the running around and not you.
Contact this Blogger Immediately
About the Blogger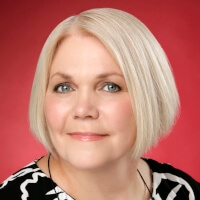 Bernadette Janson is a lover of renovating and the director Of The School of Renovating.
She knows that women get a raw deal with superannuation and the majority are facing a poorly funded retirement, particularly those on the wrong side of forty. The average superannuation payout for an Australian woman is $37,000 which is a fraction of what she makes on just one project.
Her mission is to inspire , motivate and empower women to rise above the statistics and create for themselves a brighter financial future.
Bernadette' passion began as a hobby twenty years ago while raising her four children when she discovered her flair for turning very ordinary houses into stunning family homes that are beautiful both aesthetically and functionally
Bernadette teaches renovating as a powerful and flexibility way to fast tracking your retirement savings while keeping risk to a minimum. To find out how renovating could fast track your retirement visit http://www.TheSchoolOfRenovating.com
Top Suburbs
Highest annual price growth - click a suburb below to view full profile data:
latest news