I really like to look at adding value to a property with the mindset of service to others, not in a self-serving sappy way but more win-win scenario.  I think that as a woman I have a distinct advantage in this area.  Before I get shot down in flames, I'll explain.
Blogger: Bernadette Janson, The School of Renovating
Women still do the lion's share of the domestic work In only the second time the ABS census has looked at the distribution of domestic labour results showed that one half of all men do less than five hours of housework a week or none at all. While three times as many women as men spend more than 15 hours cleaning the house each week.
Women make the house buying decisions in the majority of cases (Nielsen Women of Tomorrow White Paper). It is reasonable to assume if adding value is what you are about then it is a good idea to take more than a passing interest in looking at measures to make the woman's life easier.  Here are some ways to achieve that.
Kitchen
Position
•    Ensure that the kitchen is centrally located as the nucleus of the home and allows for socializing to be combined with meal preparation.
•    Its is a good idea to have a clear line of vision over the rear garden so that the cook and supervised  children playing while working in the kitchen.
Storage
•    Include ample storage with places for odd shaped items such as cookbooks, large serving platters, chopping boards and tea towels.
•    Soft close doors and drawers are a given, but add  extra touches like adaptive cutlery dividers and rubbish bins to sort the waste.
•    Take the overhead cabinets to the ceiling for a more streamlined look and eliminate the need to clamber up to dust.
Pantry
•    Take care when opting for the new fandangle pull out pantries, they can be expensive and I'm not sure they add equivalent value.
•    On the other hand, the addition of a butler's pantry is an absolute winner.
It will provide massive amount of storage.
It will also allow the user to have appliances that are used daily such as the toaster and sandwich grill out permanently for easy access without them being on view in the kitchen.
A preparation bench with or without a sink allows for the food preparation mess to remain out of view so the kitchen always looks fantastic. Also, if space and budget allows include a wine fridge so there are always copious amounts of chilled bubbles on hand.
Laundry
I get really annoyed someone suggests poking the laundry in a cupboard. That just makes laundry harder work than it needs to be.  You need to have enough space to sort and manage an average family wash plus the soccer team jerseys as a minimum.
Position
•    If possible position the laundry in close proximity to the kitchen so that washing cycles can be monitored from the kitchen.
•    Ideally it should have an external door with direct access to the clothesline.
Storage
•    Lots of cupboards and accommodation for washing baskets.
•    I like to position the linen press in the laundry eliminating the need to carry clean linen through the house to be stored.
•    Provide adequate bench space for folding and sorting.
Bells and Whistles
•    Install a hanging rail for business shirts and other items for airing.
•    If you really want to wow, install an ironing station where the ironing board can be folded down out of the wall and then away again after use.
This will negate the need for the ironing board to take up permanent residence in any of the living areas in the house.
Garage
There is a lot you can do to ease the experience of landing home with a carload of kids and shopping , especially in the rain.
•    Remote control garage doors are pretty much a given and well priced these days.
•    The garage needs to be big enough to open the car doors without taking a chunk of paint off. 
•    Direct access from the garage into the house makes the unloading operation infinitely easier and safer.
Security
•    How far you go with security will depend a lot on the area but at the very minimum door locks that are keyed alike and window locks are a must.
•    If you are installing a security system, including remote control will mean the system can be can disarmed with full arms.
•    Also consider an video intercom as a low cost security measure and install a monitor in the kitchen.
Bathroom
Things to consider when creating a divine bathroom are
•    Large well lit mirrors for putting on makeup.
•    Bench space to put down large items like a hairdryer.
•    Good storage including high-level storage to keep some items out of reach of little fingers.
•    Heated towel rails are a must in family bathrooms as they are economical to operate and eliminate damp smelly towels piling up.
I could go on but you get the idea, don't just focus on looks when engaging your feminine side to design a renovation for sale, remember that we girls are workers and will appreciate your efforts to lighten the load.
Contact this Blogger Immediately
About the Blogger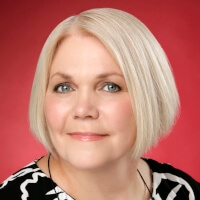 Bernadette Janson is a lover of renovating and the director Of The School of Renovating.
She knows that women get a raw deal with superannuation and the majority are facing a poorly funded retirement, particularly those on the wrong side of forty. The average superannuation payout for an Australian woman is $37,000 which is a fraction of what she makes on just one project.
Her mission is to inspire , motivate and empower women to rise above the statistics and create for themselves a brighter financial future.
Bernadette' passion began as a hobby twenty years ago while raising her four children when she discovered her flair for turning very ordinary houses into stunning family homes that are beautiful both aesthetically and functionally
Bernadette teaches renovating as a powerful and flexibility way to fast tracking your retirement savings while keeping risk to a minimum. To find out how renovating could fast track your retirement visit http://www.TheSchoolOfRenovating.com
Top Suburbs
Highest annual price growth - click a suburb below to view full profile data:
latest news