Identifying an area to find property to renovate can be challenging. The ideal is to renovate in the area you live in but that's not always possible. Working out where to renovate can take a bit of time and rather than dragging out the dartboard, there are some statistics you can use to help narrow down your search.
Blogger: Bernadette Janson, The School of Renovating
Renovating is most profitable in the more densely populated suburbs and in some ways fully renovated properties substitute for new properties where vacant land is so sparse that it sells at a premium. These areas are usually within a 10km radius of the CBD. 
As you move out through the suburbs, renovating can still be profitable but when you reach the outlying areas where land is plentiful you can often buy a house and land package for the same price or less than an established home and there is no room for profit through renovating.
Obviously your budget will serve as the first filter but there are a few statistics that can also help with your decision.
% Home Ownership
Renovating to sell requires an owner-occupier to buy it so the first statistic to look at is the percentage of home ownership. Of course investors do buy properties but renovators focus on building an emotional bond between the buyer and the property.  Investors are more pragmatic about their purchases. To increase the odds of your property being sold to an owner-occupier, look for areas with greater than 20 % home ownership.
Number of Days on the market
You are after a lively market so that your completed project doesn't linger on the market for too long. The longer it takes to sell the more the holding costs eat away at your profit.   A good area to go for would be where the average days on the market for a property were less than 75 days.
Number of Properties sold per year
Availability of properties to renovate is essential and so you need to find an area that trades a health number of properties per year.  If a suburb has only 30 or 40 properties sold in a twelve-month period, you will struggle to find a suitable fixer upper. Select an area with a minimum of 100 properties sold per year or expand your reach to an additional suburb.
Whatever area you choose, you still need to commit to a period of rigorous research so that you gain a good understanding of real estate values and the discrepancy between the price of un-renovated and renovated properties and determine the level of potential profit.
Contact this Blogger Immediately
About the Blogger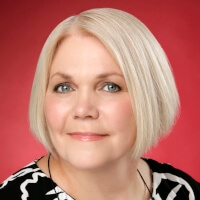 Bernadette Janson is a lover of renovating and the director Of The School of Renovating.
She knows that women get a raw deal with superannuation and the majority are facing a poorly funded retirement, particularly those on the wrong side of forty. The average superannuation payout for an Australian woman is $37,000 which is a fraction of what she makes on just one project.
Her mission is to inspire , motivate and empower women to rise above the statistics and create for themselves a brighter financial future.
Bernadette' passion began as a hobby twenty years ago while raising her four children when she discovered her flair for turning very ordinary houses into stunning family homes that are beautiful both aesthetically and functionally
Bernadette teaches renovating as a powerful and flexibility way to fast tracking your retirement savings while keeping risk to a minimum. To find out how renovating could fast track your retirement visit http://www.TheSchoolOfRenovating.com
Top Suburbs
Highest annual price growth - click a suburb below to view full profile data:
latest news