Sydney's real estate market is definitely on the move. An area we have had under the microscope is the Hills district, in particular Baulkham Hills where there is no room for complacency at present.
Blogger: Bernadette Janson, The School of Renovating
Looking to buy a fixer upper in Baulkham Hills is challenging to say the least. Low interest rates and the construction of a new rail link to the city in the foreseeable future has been like jet fuel to buyer confidence at the low end of the market. In the last 12 months the median house price has jumped from $650,000 to $783,000*.
The problem for renovators is that this enthusiasm is not filtering through to the higher end of the market with the same ferocity.
When renovating to sell, your property research minimizes your risk. You need to be able to confidently predict the sale price of your renovated property.
In the early stages of assessing a project we use benchmarks to calculate the costs and resale price.
For example: for a cosmetic renovation, we calculate our selling price by multiplying the purchase price of a fixer upper by 135% to calculate the sale price, this takes into account the purchase, holding, selling , profit and 10% renovation costs. 
We then compare our proposed sale price with similar properties that have sold recently. This gives us a good understanding of the viability of the project.
The problem with Baulkham Hills is the lower end of the market is moving faster than the higher end and leaving insufficient gap for a profit.
Of course there are always exceptions to the rule which is why we haven't given up just yet but it is important not to get impatient, the due diligence is what minimizes your risk and should NEVER be short cut.
Contact this Blogger Immediately
About the Blogger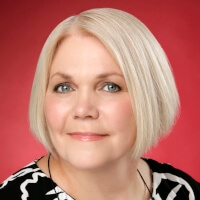 Bernadette Janson is a lover of renovating and the director Of The School of Renovating.
She knows that women get a raw deal with superannuation and the majority are facing a poorly funded retirement, particularly those on the wrong side of forty. The average superannuation payout for an Australian woman is $37,000 which is a fraction of what she makes on just one project.
Her mission is to inspire , motivate and empower women to rise above the statistics and create for themselves a brighter financial future.
Bernadette' passion began as a hobby twenty years ago while raising her four children when she discovered her flair for turning very ordinary houses into stunning family homes that are beautiful both aesthetically and functionally
Bernadette teaches renovating as a powerful and flexibility way to fast tracking your retirement savings while keeping risk to a minimum. To find out how renovating could fast track your retirement visit http://www.TheSchoolOfRenovating.com
Top Suburbs
Highest annual price growth - click a suburb below to view full profile data:
latest news