Credit cards have been subject to some negative publicity over the past few years, but they can be an invaluable tool for investors looking to profit from renovations.
Blogger: Bernadette Janson, The School of Renovating
Thanks to widespread misuse the credit card has got itself a bad name with stories of users falling victim to the lure of easy buying and rising personal debt. Even if you are responsible with your spending, missing the due date with the monthly payment is a mistake that most of us make at one time or other with costly consequences. The fact that is often overlooked is the value of a credit card when used wisely. It is particularly good for renovators whose financial success is due in part to their ability to manage the short-term debt of a renovation powerfully.
It is important that you get set up so that managing the card is easy:
•    Have a credit card dedicated to your project. This will keep the purchase of renovation materials separate from personal spending and make it much easier to track. It will also contribute to the task of book keeping with a monthly account of all purchases.
•    Ensure that the card has 55 days interest free
•    Ensure that the card has a buyer protection facility
Here are three ways that strategic use of a credit card can contribute to your risk management plan and actually put some dollars back in your pocket:
Funnel as much of your renovation spending as you can through the card, this is usually easy for materials but not always available for trades.
1.    BUYER PROTECTION
This will come into play if you encounter problems with a supplier. I had experience of this when a garage door supplier went bust after he had taken my deposit for a panel lift door.  Having paid the deposit on credit card I had a level of protection I wouldn't have had if I had paid by cheque.
2.    REDUCE HOLDING COSTS
If you pay the bill IN FULL by the due date you will have had almost 2 months where those purchases were not eating away at your holding costs and assuming you have budgeted for them in full, that will actually put money back into your pocket.
3.    SAFETY NET
Managing short-term renovation debt can be a juggling act and renovations can often throw a curved ball.  If, for some unforeseen reason you do fall short of paying the bill on time, balance transfer cards are a great safety net. They allow you to transfer the outstanding debt into a no or low interest card for a period of time. Once again this requires discipline and if the conditions are not adhered to rigidly, the costs can be exorbitant.
WARNING
I don't know if I have said this enough but I will say it again, the key word here is discipline. To get the most of the benefits of a credit card, you MUST use it responsibly and pay the bill on time or it will come back and bite you.
THE BONUS
The features I mentioned earlier in this article are essential but if you can manage to find a card with a reasonable reward system as well, then your cloud really does have a silver lining. The considerable amount of money that gets funneled through the card during a project may mean your next holiday will be compliments of the project.
Contact this Blogger Immediately
About the Blogger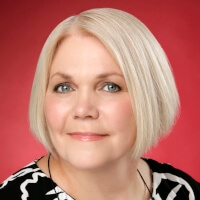 Bernadette Janson is a lover of renovating and the director Of The School of Renovating.
She knows that women get a raw deal with superannuation and the majority are facing a poorly funded retirement, particularly those on the wrong side of forty. The average superannuation payout for an Australian woman is $37,000 which is a fraction of what she makes on just one project.
Her mission is to inspire , motivate and empower women to rise above the statistics and create for themselves a brighter financial future.
Bernadette' passion began as a hobby twenty years ago while raising her four children when she discovered her flair for turning very ordinary houses into stunning family homes that are beautiful both aesthetically and functionally
Bernadette teaches renovating as a powerful and flexibility way to fast tracking your retirement savings while keeping risk to a minimum. To find out how renovating could fast track your retirement visit http://www.TheSchoolOfRenovating.com
Top Suburbs
Highest annual price growth - click a suburb below to view full profile data:
latest news