Most of us know what looks and feels good in a home but don't have the imagination or the understanding of how space and light work in order to achieve the desired outcome. 
Blogger: Bernadette Janson, The School of Renovating
Most renovation projects require you to engage a professional to help you formulate the design and documentation to obtain council approval and support the construction work.  
Some renovators choose to avoid engaging an architect to reduce costs but in many cases it is false economy.
Good design will enhance the potential of a property, poor design will squander it.  
Most of us know what looks and feels good in a home but don't have the imagination or the understanding of how space and light work in order to achieve the desired outcome.  
Bring a good architect into the equation and suddenly you have a formidable combination of technical expertise combined with creativity and imagination.
An architect will harness the inherent beauty of the property and create a space for truly beautiful living.    And that's what its all about, isn't it, the beautiful life that will be lived in this beautiful space.  
A Draftsman, on the other hand is charged with documenting your design so if you are planning to go down that path, you need to be very clear with your brief because it is your ideas that are being put on paper.   
Draftsmen cost less but will also do significantly less. A draftsman's role is simply to produce the plans for council approval and construction based on your design.
So we are not talking apples for apples.
The determining factor when making the choice is usually the level of complexity of the project.
If you have a simple project with little scope for improved design, you would engage a builder who will in turn engage a draftsman to document the design you work out with your builder and then either you or the builder do the liaising with other consultants and council to seek council approval.
For a more complex project an architect will offer a range of services including design feasibility, design and renovation advice, expertise in complying with the building code and prepare drawings and documentation required for council approval. An architect will also manage the application process for planning and construction approval will liaise with council and other consultant and will even prepare and administer contracts.  
The fact is, if you have sufficient budget and scope of work in your project an architect will be worth every penny you spend. Here are a few tips to help you with the process.
1)    Be specific with your brief.
If you are renovating a property to flip, make sure that you convey that information along with a clear outline of the market you are appealing to and the look and feel you are trying to achieve.
2)    Be clear about what level of service you are after.  This will depend a lot on your available time and budget. If you are time poor you may look for a full service whereas if you are on a tight budget you may opt to do some tasks yourself such as the supervision and contract administration.
3)    Be clear about your budget and understand the more work and    more changes you ask for, the more it will cost.
4)    Be clear about your timeframe
5)    Choose an Architect whose design style is a good fit for your project. You can determine this by checking out his or her portfolio but be careful to compare projects of a similar value.
6)    Follow up with past clients to check that the architect you have selected can meet deadlines, design to a budget and deliver the brief.
Contact this Blogger Immediately
About the Blogger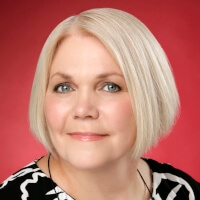 Bernadette Janson is a lover of renovating and the director Of The School of Renovating.
She knows that women get a raw deal with superannuation and the majority are facing a poorly funded retirement, particularly those on the wrong side of forty. The average superannuation payout for an Australian woman is $37,000 which is a fraction of what she makes on just one project.
Her mission is to inspire , motivate and empower women to rise above the statistics and create for themselves a brighter financial future.
Bernadette' passion began as a hobby twenty years ago while raising her four children when she discovered her flair for turning very ordinary houses into stunning family homes that are beautiful both aesthetically and functionally
Bernadette teaches renovating as a powerful and flexibility way to fast tracking your retirement savings while keeping risk to a minimum. To find out how renovating could fast track your retirement visit http://www.TheSchoolOfRenovating.com
Top Suburbs
Highest annual price growth - click a suburb below to view full profile data:
latest news