It's easy for most buyers who have little experience to pay more for their home and/or their investment property than it's worth. Let's face it, many buyers aren't buying and selling property frequently enough to confidently gauge a property's true market value.
Blogger: Jacque Parker, director, House Search Australia

Home ownership is expensive in Australia and the last thing you want to do is to overpay for your home and regret the decision for years after. Buyers need to research the market, find out how much they can comfortably spend and stick to their budget. The important thing is not to get too emotionally attached to any one house or property you are viewing.
For this reason it's worth investing in a buyer's agent - a third party who can independently source, evaluate and negotiate a property on your behalf - who can tell you when to walk away and when to keep bidding. There are always properties at all ends of the market selling over market value.
Here are a few tips to ensure you don't overpay for your next property:
Research comparative sales in the neighbourhood
Compare recent sales prices of similar houses in the area/s you are looking to help you decide on an offer price.
Get building and pest reports
Make sure you get a professional building and pest report to understand the total costs required if more work is needed on the property. If unexpected repairs are needed, try to renegotiate the price and be prepared to walk away.
Choose a home with your future needs in mind
Choose a home to grow with your family, one that has the potential to be extended or renovated. It may stretch you now but it may save you in the long-term in buying and selling costs.
Learn as much as you can about the seller
The reason behind a sale can often be a competitive advantage. Don't be afraid to ask the agent as many questions about the seller as you can. On the flipside, keep your own personal finances and details to a minimum.
Negotiate
Be prepared to negotiate if you want the best deal and don't be afraid to 'haggle' – it's your money.
Understand the total costs of buying
Don't forget to factor in the total costs of buying i.e. the mortgage insurance, stamp duty, building and pest inspections, conveyancing fees etc.
Take out the emotion – hire a professional
Spending money on a professional buyer's agent can save you tens of thousands by keeping your wish list and budget top of mind.
Contact this Blogger Immediately
About the Blogger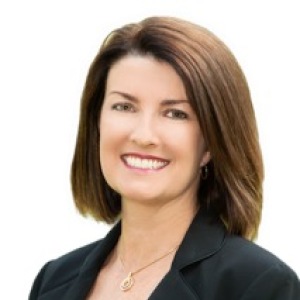 Jacque is the Director of Sydney-based agency, House Search Australia as well as co-founder of the successful Australian investor education site InvestEd. With an extensive background in investing, renovating and education spanning 21 years she brings the benefit of experience, strong communications skills, effective negotiation and organisation to her role as a buyer's agent. She is the deputy Chairperson of the REINSW Buyer's Agent Chapter and is a passionate spokesperson for the buyer's agents industry in Australia.
Top Suburbs
Highest annual price growth - click a suburb below to view full profile data:
latest news