In the old days real estate agents liked to have fresh coffee brewing during the open inspections so the aroma wafted through the house.
Blogger: Bernadette Janson, The School of Renovating
These days the aroma of choice is fresh paint.
Paint has the ability to transform and its cheap. There are two rules, keep neutral and consistent through out the home. If you are concerned that neutral is boring, remember that neutral colours can be quite strong , especially with the modern grey palettes that are around now.
The paintwork acts as a fresh, clean, backdrop for the furniture and home wares used to style the property.
CHOOSING COLOURS
I find a Colour consultant is essential for saving time and money with test pots and struggling with decisions. You can engage a colour consultant
for around $150/hour to work your colours out early in the project so that you don't lose time trying to make the colour decisions when you are in the thick of the project.
If using a light neutral wall colour I like to make the ceiling ¼ strength wall colour rather than white as it gives a much softer, more sophisticated look.
FEATURE WALLS
Feature walls were popular but are now considered a little passé. It is not a good idea to pick out a wall in a n accent colour instead go for double or triple strength wall colour or even a texture with paintable wallpaper can add interest without risking polarizing your buyers.
GLOSS LEVEL
Always use the mattest of matt on the ceiling to hide any imperfections in the plaster board. A good ceiling will look shabby with the application of any level of sheen.
Walls should be good quality low sheen acrylic paint. Walls take a hammering and must be washable. Skirtings and architraves are best done in oil based gloss enamel if they are in good condition.  If they are old and imperfect go for oil based satin enamel as it will highlight less imperfections.
EXTERNAL COLOURS
Light does funny things to colour – another reason to engage a colour consultant who understands and can help you by selecting the colours to achieve the outcome you are after.  It is important that you use a minimum of four external colours so you have variation in the features of the house. If you limit the colours to one colour on the walls , one on the windows and one on the gutters and fascias it will look a bit like a paper bag, you need to pick out features with varying strengths to add dimension.
LIFE SPAN OF PAINTWORK
While paint is guaranteed for many years, the reality is that if you are selling a house with paintwork older than 18 months, particularly if you have teenagers thumping around, it will need a spruce up. Before listing a property for sale it is worth painting the main rooms with  just one coat of the same colour paint to bring the walls back to their original glory. This will also restore the just – renovated look.
Contact this Blogger Immediately
About the Blogger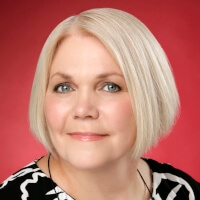 Bernadette Janson is a lover of renovating and the director Of The School of Renovating.
She knows that women get a raw deal with superannuation and the majority are facing a poorly funded retirement, particularly those on the wrong side of forty. The average superannuation payout for an Australian woman is $37,000 which is a fraction of what she makes on just one project.
Her mission is to inspire , motivate and empower women to rise above the statistics and create for themselves a brighter financial future.
Bernadette' passion began as a hobby twenty years ago while raising her four children when she discovered her flair for turning very ordinary houses into stunning family homes that are beautiful both aesthetically and functionally
Bernadette teaches renovating as a powerful and flexibility way to fast tracking your retirement savings while keeping risk to a minimum. To find out how renovating could fast track your retirement visit http://www.TheSchoolOfRenovating.com
Top Suburbs
Highest annual price growth - click a suburb below to view full profile data: