Here are REBAA's top three home buying mistakes to avoid and tips to overcome making these blunders.
Blogger: Jacque Parker, director, House Search Australia

1.     Lack of research
Compare recent sales prices of similar houses in the area/s you are looking to help you decide on an offer price.
TIP: Use data provider companies such as RP Data, Residex and APM to purchase sales data and research what has sold recently. Go online to sites such as realestate.com.au domain.com.au onthehouse.com.au to compare and call selling agents directly if prices aren't disclosed online.
Ask for a written rental appraisal from the agency's property management department.  For investors, this is crucial not only to establish the likely yield but is required for your lender if you are successful with an offer on the property.
TIP: Don't rely on the selling agents estimation of rent but obtain one in writing from the PM.  They will be only too happy to provide this, as most of them will be scouting for your business following exchange.
Make sure you conduct building and pest inspections or risk accruing unnecessary repair costs in your new home. This can save you thousands post settlement. Strata inspections are also a necessary cost if purchasing in a strata or community title complex.
TIP: Reports can be full of disclaimers and jargon if you aren't familiar or are buying for the first time, so call the inspectors for a chat with your main concerns and questions following report perusal.
Learn as much as you can about the seller. The reason behind a sale can often be a competitive advantage. Don't be afraid to ask the agent as many questions about the seller as you can. On the flipside, keep your own personal finances and details to a minimum.
TIP: One of the best questions to ask the agent is "Is there anything else I need to know about this property that isn't obvious, or may affect its value?"  Given that selling agents need to disclose any material facts relevant to a property, you may learn something that has been overlooked or was previously unknown.
 
2.     Overpaying for property
Home ownership is expensive in Australia and the last thing you want to do is to overpay for your home and regret the decision for years after. Buyers need to research the market, find out how much they can comfortably spend and stick to their budget.
TIP: Provide the agent with a budget but keep it broad.  After all, the price you pay needs to be based on recent comparables and fair market value.  Ensure you have finances lined up before you begin searching, or you won't be taken as seriously as other buyers who are more prepared.
3.     Getting emotionally attached
The important thing is not to get too emotionally attached to any one house or property you are viewing. For this reason it's worth investing in a buyer's agent - a third party who can independently source, evaluate and negotiate a property on your behalf - who can tell you when to walk away and when to keep bidding. There are always properties at all ends of the market selling over market value.
TIP: Take a third party through the property with you if unsure, as it can provide a set of fresh eyes.
Contact this Blogger Immediately
About the Blogger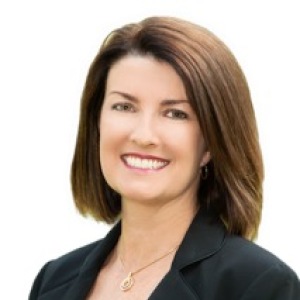 Jacque is the Director of Sydney-based agency, House Search Australia as well as co-founder of the successful Australian investor education site InvestEd. With an extensive background in investing, renovating and education spanning 21 years she brings the benefit of experience, strong communications skills, effective negotiation and organisation to her role as a buyer's agent. She is the deputy Chairperson of the REINSW Buyer's Agent Chapter and is a passionate spokesperson for the buyer's agents industry in Australia.
Top Suburbs
Highest annual price growth - click a suburb below to view full profile data:
latest news