When considering an off-the-plan purchase, investors will be bombarded with facts, figures and pictures - but property is a numbers game and there are a few things you need to consider before signing the contract.
Blogger: Jason Paetow, director, AllianceCorp
One of the most common mistakes that property investors make when assessing the value of a property is judging it on its aesthetic values, rather than the numbers. Property investment is a numbers game, and while aesthetics play a small role in a property's appeal, that alone is not a good enough reason to buy a property.
When considering an Off The Plan purchase, investors will be presented with facts, figures, blueprints, council plans, and an artist's impression of the finished property. This is the stage at which apprehension can arise, since the only guarantee a buyer has that the property will turn out the way it's being presented, is by the word of the developer. As with any kind of investment, understanding the nature of the industry, undertaking research, and managing expectations are vital components to weighing up the costs and benefits of buying an Off The Plan property.
Here are some key points to consider:
1. Get in early
The first properties released are usually the cheapest, as developers look for fast, early sales. Once their financial requirements have been met, they often increase the price to make up for lost profits. Getting in early also allows an investor time to build more equity—whatever you purchase the property for today, could be significantly less than its market value by completion. You'll also have the added benefit of having a larger range of properties to choose from, meaning you can get the one with the best view, or the one furthest away from a busy street.
Getting in early also means you will have a longer settlement period to come up with the money, so you have less finance to borrow, and will open you up to government incentives, such as stamp duty concessions and first home owner's grants.
2. Location, location, location
The famous saying in real estate still holds true for Off The Plan properties. What's the suburb like? Is it close to public transport, schools, and shops? How's the view?
3. Research
Doing your research is vital to understanding what to expect. Is the property developer reputable? Look at their previous projects to assess the quality of their finishing. If possible, ask to speak to their previous clients as a reference source. Don't be shy—you'll be parting with hundreds of thousands of dollars, and any reputable property developer should be proud of their work, and more than happy to provide you references.
Remember to research the location. Is this a suburb undergoing, or poised to undergo growth? What are the tax benefits you can get from buying an Off The Plan property? Will this property aim to generate cash flow for you, or capital growth?
4. The Contract
Arguably the most crucial component of a property investment in the contract you sign. You need to make sure you're getting a fair deal, and not leaving yourself open to any risks should the property developer fail to meet your expectations. Having a property lawyer on your side is advised, as the law can be intricate, and most ordinary investors are not qualified lawyers. Clauses to watch out for include:
Cooling Off Period: How much time do you have to retract your offer should you change your mind about the purchase?
Plan Disclosure: What are the exact building plans? What are the qualities of the finishes going to be? Are they acceptable standards? What's subject to council approval? And if the council doesn't approve these plans, what happens then?
Deposit: What's the deposit amount? Who keeps the interest earned at settlement?
Inclusions and Warranties: What materials and finishes will be used in the construction of the property? What range of fittings, fixtures, appliances, colour schemes and designer finishes can you choose from? If changes are to occur during construction, how much will these deviate from the original plans?
About the Blogger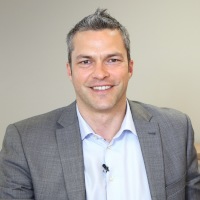 Jason established AllianceCorp in January 2008, having identified the demand for an independent property advisory service. Jason's work in property investment has spanned 15 years, hundreds of satisfied property buyers and millions of dollars worth of Melbourne property.
Jason's qualifications include:
• Qualified Financial Planner
• Certified Mortgage broker
• REIV-Licensed Real Estate Agent
• Licensed builder
Throughout his career, Jason has helped everyday people build successful property portfolios here in Melbourne. It's his own approach to business and property investment that drive the entire company's values of Transparency, Independence, Integrity, Efficiency, Diligence and Value for Money.
With knowledge gained from both personal and professional experience, Jason leads the team at AllianceCorp in a relationship-focused environment that provides education, informed advice and professional services.
Top Suburbs
Highest annual price growth - click a suburb below to view full profile data:
latest news