There are some proven strategies you can implement to improve the rental yield of your investment properties.

Blogger: Sam Saggers, CEO, Positive Real Estate
There are many ways to increase your rental yields, however when you break it down into its simplest forms there are only 3 things that will improve your investment property yields:
1.    Decrease your expenses
2.    Increase your rental income
3.    Decrease the time that your investment property lies vacant (without income)
The following ideas are proven strategies investors use to improve their rental yields. Choose the ones that make the most sense for your investment property.
1.    Make the property pet-friendly
It's common knowledge that renters have great difficulty finding accommodations that allow them to bring their furry friends with them. While damages are a concern, there is definitely a benefit to offering a pet friendly environment.
Reduced vacancy time
Increased rents
Pets, such as larger dogs may actually act as a deterrent to break-ins.
Use your own best judgment when deciding whether or not a tenant can bring their pet to your home. A case-by-case basis is a good option as it allows you to screen for any potential problems. For example, if you have a small courtyard you can accept a tenant with a cat or small dog rather than a large one.
Ask to see the animal. Pay attention to its behaviour and physical condition. Ask to see its medical and vaccination certificates and check with your landlord insurance to see if animal damages are covered.
2.    Outdoor appeal
Offer to keep up the garden and lawn for the tenant for a set monthly fee, which is tacked on to the rental.
Enhance the appeal of an outdoor area by adding a deck or paved area. Ideally, this area would be under a roof, however a shade sail or pergola would cost less.
3.     Security
Tenants will choose a secured property over one that is much less secure and they are often willing to pay more for the added peace of mind. Consider the following changes to make your investment property more secure:
Install a steel security door with a strong deadbolt. If you choose one with windows make sure they're located up high, far from the handle.
Add an alarm system.
Put up solid fencing together with a secure locking gate.
Eliminate and/or light up areas which can potentially be used for cover for an intruder
Install motion detectors.
4. New mailbox
A new mailbox or one redone with a fresh coat of paint delivers a lot towards street appeal. For added benefit consider installing a secure mailbox - a plus when advertising your investment property.
5. Give your tenant a 'wish list'
Give your tenant a "wish list" of improvements to the property, together with the corresponding rental increase. If, for example, the tenant desires to have air conditioning installed, he or she would then agree to an additional $10 - or whatever figure - in weekly rent.
6. Lifestyle appeal
Take a look at your target market. Would a paid broadband connection be appealing or would a cappuccino maker be a better choice? What do similar properties in the area offer and how can you beat what they have without going over budget and negatively impacting your cashflow?
7. Built-in robes
While these can be costly to install, built-ins are a common feature that many tenants want. If you're having difficulty finding tenants, this option may help. A less expensive solution would be sliding mirror or Melteco doors.
Every method depends on this one thing; knowing and understanding what is most important to your target market and what they would be willing to pay a bit more for. Just as you did when you bought your investment property, it's vital that you do your due diligence to make sure the changes you undertake will prove profitable for both you and your tenant!
About the Blogger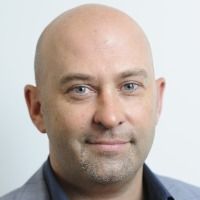 Sam Saggers is the CEO of Positive Real Estate, one of Australia's leading property investment and educational companies and highly sought-after buyers agencies. As a licensed real estate agent in every state of Australia, Sam's passion is assisting people to invest successfully in the Australian property market. He has personally brokered over 1,600 property deals in his fifteen-year career and has helped to educate more than 5,000 people in real estate principles through Positive Real Estate. Sam is the co-author of Think and Grow Rich In Property by Stuart Zadel and How to be in Debt for Millions and Be Happy About itand is currently in the process of writing another book on investing in property in Australia. Sam Saggers is also a keynote speaker on real estate and has recently founded the Property Wholesales Co-operative.
Top Suburbs
Highest annual price growth - click a suburb below to view full profile data: