If a property in your portfolio has stagnated, what should you do next?

Blogger: Helen Collier-Kogtevs, Real Wealth Australia

Sometimes when we make a mistake, it can be difficult to admit that we've steered off course. But when that mistake is attached to an investment worth hundreds of thousands of dollars, you need to take action to remedy the situation, pronto – or you could be risking your entire financial future.
That may sound alarmist, but it's the truth and sadly, I've seen my fair share of investors almost lose everything over a dud investment. That can be all it takes – just one wrong purchase decision – to sink you financially.
One of the golden rules of being successful in property investing is that you have to remove emotion from the equation. One way that emotions can get in the way is when they cloud your judgement and make it difficult for you to recognise whether a potential deal, or a property you already own, is a sinking ship.
You know the ones I'm talking about … Those properties that, for whatever reason, just fail to perform as you'd hoped and expected. Perhaps you mistakenly bought at the peak of the market, or the area became over-supplied and your property's value stagnated.
Or maybe you bought in an area affected by a natural disaster, where insurance premiums have soared and values have tanked, and you're stuck with an investment that is taking you nowhere, fast.
These types of investments can be disastrous because not only are they not going anywhere, but they can also actually take you further away from your goals. They can be detrimental to your success, so it's vital that you address the problem earlier rather than later.
Facing up to the fact that your investment no longer can stack up can be difficult to do, especially if you're in a situation of negative equity.
But by taking your emotions out of the equation, you can evaluate your property's performance using facts and figures and create a strategy to move on from the property, if it becomes clear that you're hanging on to a sinking ship. This is when having a qualified mentor can really pay dividends, as they can help you to regularly evaluate your portfolio to ensure that you remain on track to create a financially free future.
---
About Helen Collier-Kogtevs

Helen Collier-Kogtevs is a bestselling author, educator, speaker and property investor.  Her passion for wanting to make a positive difference to people's lives, inspired her to create mentoring programs that teach people how to retire on $100k plus with 10 properties in 10 years or less. 
About the Blogger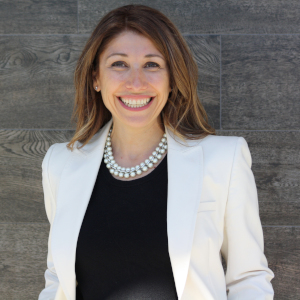 Helen Collier-Kogtevs is the founder of Real Wealth Australia. She is a self-made millionaire who built wealth with her property investment expertise. Over the years she has pioneered Property Mentoring Programs dedicated to helping ordinary Australians to create property portfolios using her disciplined, low risk and systematic approach. She has written several bestselling books, has been interviewed on TV, radio and published in the largest publications in Australia.
Top Suburbs
Highest annual price growth - click a suburb below to view full profile data:
latest news