Many investors think it's simply too difficult to find positively geared or positive cash-flow properties, but it's not as hard as you might think. 

Blogger: Helen Collier-Kogtevs, Real Wealth Australia
But the fact is, we work with clients every single day who are successfully buying and/or creating positively geared properties in various markets throughout Australia.
One way of creating passive income through property is by developing.
I had a client who came to me asking for guidance because she wanted to add a cash-flow investment to her portfolio.
When I reviewed the properties she already owned, I realised she owned a house on an 800 metre squared block. Better still, she'd owned it for 10 years, so she had accrued some decent equity in the property.
When we crunched the numbers, we worked out that she could demolish the existing home – which was around 25 years old – and build a duplex or triple block of townhouses on the land.
She could fund the whole project using the equity in the existing property and she'd end up with two or three cash-flow properties.
Each would attract high depreciation benefits, delivering the positively geared investment she was chasing.
Talk about sitting on a goldmine without even realising it!
Alternatively, if she didn't have the appetite to take on a full-scale demolish and develop project, she could have used a little of her equity to build a granny flat on the back of the block.
This would generate a positive cash flow and create two income streams from one property – another win-win in anyone's books!
You don't need to own an existing property for this strategy to work: savvy investors can seek out properties that are situated on large blocks of land suitable for subdividing or developing.
But if developing doesn't appeal to you right now, that's fine too. These are just a couple of the options available to investors who are seeking out positive cash-flow investments.
About the Blogger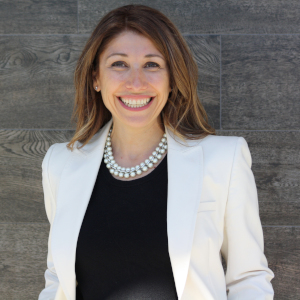 Helen Collier-Kogtevs is the founder of Real Wealth Australia. She is a self-made millionaire who built wealth with her property investment expertise. Over the years she has pioneered Property Mentoring Programs dedicated to helping ordinary Australians to create property portfolios using her disciplined, low risk and systematic approach. She has written several bestselling books, has been interviewed on TV, radio and published in the largest publications in Australia.
Top Suburbs
Highest annual price growth - click a suburb below to view full profile data:
latest news