Many investors search for properties offering capital gains in the long term, but finding a suburb that's just about to take off can see hundreds of thousands of extra dollars lining your pockets. 

Blogger: Damian Collins, managing director, Momentum Wealth
In my previous post I detailed key signs an area is set to boom, including days on market, vendor discounting and percentage of stock on market. Here are three more indicators a suburb is about to take off. 
4. Tightening rental market
Investigating the rental market of a particular suburb can o er some important insights into what's happening in the market as a whole.
As renters are often more mobile than buyers, they tend to respond more quickly to changes in the market dynamics. As an area becomes more desirable, renters will move into the area before buyers catch on and start pushing up prices.
A low rental vacancy rate reflects a high demand for rental properties, relative to supply, and is a sign the suburb may be hot or heating up. Bear in mind though, a low vacancy rate could mean people would rather rent than buy in a suburb, as is the case with some mining towns.
5. Number of people at 'home opens'
A great way to develop a good understanding of the market before the activity has time to be translated into published statistics is to attend as many 'home opens' as possible in an area. The number of people through a property is a strong leading indicator of future demand. Numerous viewings tend to motivate potential buyers to place an offer sooner than they otherwise would, so they don't miss out. It also encourages buyers to place a higher offer if they think there will be competition for their desired property.
6. Expert opinion
People working in the industry every day, such as buyer's agents and sales agents, may provide useful information about what's happening in specific suburbs and be able to identify hotspots. So, it's worth listening to what they have to say.
These industry professionals often have access to more up-to-date information than that published in the media and will often have first-hand evidence that a market is hot before others find out.
However, when talking to experts it's important to consider any potential bias with the opinions you receive. For instance, it is in a sales agent's best interests to tell buyers the market is hot and prices are set to rise.
In summary, while it's important to be able to evaluate the current state of the market within a particular suburb, you should remember that investing for capital growth is about identifying future prospects. If a suburb is already red hot, it may be too late to invest. On the other hand, a strong market may indicate that a suburb has fundamental advantages and is ripe for consistent price growth.
Before investing in any suburb, you need to understand what that suburb has to offer compared to others, and what's likely to change in the market to make it more desirable in the future. It's also important to know exactly where within a particular suburb you should invest, since this can make an enormous difference to your capital growth.
If you do your research and choose the right city, then choose the right suburb and the right time to buy into that suburb, the additional wealth you can create will be substantial.
Read 6 signs a suburb is set too boom: part 1
Read more: 
Why 54% of property investors won't succeed 
How to find a property perfect for renovation 
9 steps to successful negotiation 
How to capitalise on future infrastructure 
4 simples ideas to grow your wealth 
About the Blogger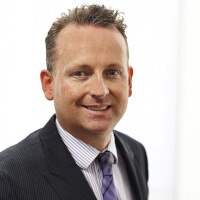 Damian Collins is the founder and managing director of Momentum Wealth, a Perth-based property investment consultancy that specialises in building the long-term wealth of its clients by assisting in the strategic planning, financing, acquisition, development and management of their investment properties.
Top Suburbs
Highest annual price growth - click a suburb below to view full profile data:
latest news