Very low rental returns in two Australian capitals could indicate that investors with properties in these cities are now relying heavily on negative gearing. So what can you do to protect yourself?
Blogger: Paul Bennion, managing director, DEPPRO
The latest property figures produced by CoreLogic show residential rents in Australia's capital cities are now increasing at their lowest level on record – averaging just 3.4 per cent during April 2016.
During April, Melbourne had the lowest rental return for houses of any capital city in Australia, at just 2.9 per cent, followed by Sydney at 3.1 per cent.
These very low rental returns in Melbourne and Sydney could indicate that investors are now relying heavily on negative gearing in these two capital cities to offset their cash flow losses against their taxable income.
If this is the case, then both these major property markets could be very vulnerable if Labor were to win the coming federal election, due to the opposition's proposed changes to negative gearing.
Other capital cities with return returns in excess of 4 per cent would be less vulnerable, as investors would be less reliant on negative gearing to cover their cash flow losses. The capital cities with rental returns for houses above 4 per cent include Brisbane (4.2 per cent), Canberra (4.1 per cent), Darwin (5.2 per cent) and Hobart (5.3 per cent).
Rental returns have been gradually falling due to the fact that rents have not been matching increases in property prices. In fact, the CoreLogic figures for April 2016 reveal that capital city rents have collectively fallen by 0.2 per cent over the past year due to the boom in residential housing construction in many areas of Australia.
With rental returns under pressure, property investors can boost their cash flow by claiming the tax depreciation benefits associated with property investment.
These tax benefits do not only apply to investors who have recently purchased an investment property.
If you have already owned a property for a period of time, you can undertake a tax depreciation report and use this to submit an amended tax return, which can generate thousands of dollars in additional cash flow.
It is estimated that only one in five residential investors makes use of the tax depreciation entitlements available to all property investors.
Each year, hundreds of millions of dollars in tax benefits are lost by investors not claiming their legitimate entitlements.
Investors fail to understand that the tax benefits from depreciation can be just as important as rental income, and may be equivalent to 60 per cent of the total purchase price of the property.
This is particularly the case with people buying new strata investment properties, because one year's depreciation allowance could be equal to several years of rental income.
A key part of ensuring that the investor obtains their full tax benefits is having a depreciation professional prepare a comprehensive depreciation schedule of the property.
Even an older-style property can qualify for substantial tax depreciation benefits if a depreciation schedule is undertaken. If an older-style apartment has recently been renovated, then additional depreciation benefits can apply.
About the Blogger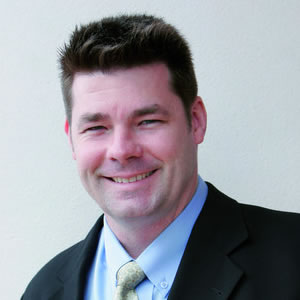 Paul Bennion is the managing director of DEPPRO tax depreciation specialists.
DEPPRO Pty Ltd is Australia's leading property depreciation company, specialising solely in the preparation of tax depreciation reports for residential, commercial, industrial and leisure investment properties.
Top Suburbs
Highest annual price growth - click a suburb below to view full profile data:
latest news