I've been hearing some interesting news about Tasmania property prices that I wanted to share with you in case you are currently looking to purchase or are in the process of purchasing in the state, writes Helen Collier-Kogtevs.
I'm hearing that bank valuations for property purchases in Tasmania are coming in $20,000 to $30,000 under the contract price and that is a clear sign that the market in Tasmania is off the boil.
The bad news is that if you have bought in Tasmania recently, you might find yourself in a negative equity position.
However, the good news is if you have a property under contract and the valuation comes in $20,000 to $30,000 less, you have an opportunity to go back and re-negotiate.
If you can't renegotiate, it may be a good idea to walk away from the deal.
Now if you can go in and negotiate and save yourself $20,000 to $30,000, the great news is that the purchase price doesn't impact the rent you will get, so if you are still getting the same rent you would end up with a better yield. Tasmania is presenting itself as a cash flow area and not a capital growth area.
Tasmania has been a strong performer over the last couple of years, but now I'm seeing prices flatlining over the next two to three years, and in some areas, I'm even seeing things going backwards.
For example, I travelled to Tasmania over the long weekend in June and took the opportunity to have a look around at properties. What was obvious to me was that in some suburbs of Hobart that have beautiful water views of the harbour, they are experiencing a number of properties sitting on the market due to either low demand or vendors wanting over inflated prices.
One property I looked at had a vendor who wanted $1.8 million, however my research showed that $1.2 million was more in line with reality and hence why it wasn't selling.
In summary, it's a good time to be avoiding Tasmania for capital growth overall. However, if you can negotiate really hard you can find some great cash flow deals.
If not Tasmania, where should I invest?
The truth of the matter is that you should be investing in suburbs that suit your investment strategy. There are thousands of suburbs across Australia, and filtering these down until you find the perfect suburb and property to fit your strategy may feel impossible.
However, if you approach your suburb selection using a systemised, disciplined and low-risk process, you will be surprised at how easy it is to narrow down your search to one perfect suburb.
About the Blogger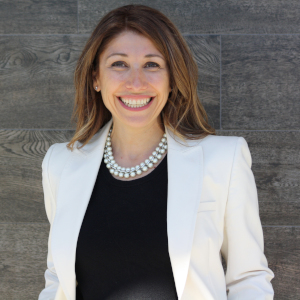 Helen Collier-Kogtevs is the founder of Real Wealth Australia. She is a self-made millionaire who built wealth with her property investment expertise. Over the years she has pioneered Property Mentoring Programs dedicated to helping ordinary Australians to create property portfolios using her disciplined, low risk and systematic approach. She has written several bestselling books, has been interviewed on TV, radio and published in the largest publications in Australia.
Top Suburbs
Highest annual price growth - click a suburb below to view full profile data:
latest news