Promoted by Rent.com.au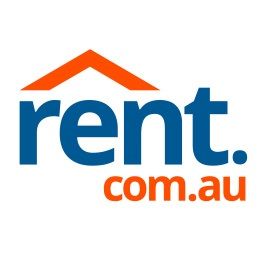 Achieving higher rental returns and securing the best tenants faster, is a step closer via rent.com.au's via RentCheck, RentQuotes and RentReport services.
Rent.com.au, Australia's Number 1 website dedicated to rental property, has crafted a suite of dedicated tailored service solutions for renters, private landlords and agents across the country, as it moves to creating a total rental marketplace and becoming the Home for Renting in Australia.
Consistently achieving record site visitor numbers including more than 700,000 unique visitors to the website in May, along with a continuing rapid increase in landlord listings, Rent.com.au allows landlords to list their rental property for free, access background  checks on prospective tenants and gain instant data reports, to assist with the competitive pricing of a property in the market.
According to Rent.com.au Founder and CEO, Mark Woschnak, appropriate due diligence and a more proactive approach to managing a rental investment property can significantly enhance rental returns and reduce time, financial loss and stress for all parties:
"Maximising rental property investment returns and securing quality tenants who are going to value-add to your property, can be vastly improved by being more proactive about the process, taking the time to conduct appropriate reference checks and obtain the data intelligence required for long-term success and sustainable outcomes.
"Upfront strategic planning. due diligence, strong communications and taking the time to understand the marketplace will make all the difference."
"We are seeing an increasing number of private landlords registering on our site to access our suite of tailored product solutions such as RentCheck, RentQuotes and RentReports.
"Having comprehensive and reliable reference checking, property data and quotes prior to signing an agreement, will significantly improve a property investor's chance to achieve higher rental returns and quality outcomes.
"The importance of background research, comprehensive national reference checking and effective communications between landlords and tenants is critical for decision making and I urge all private landlords in this country to utilise our one-stop-shop service solutions."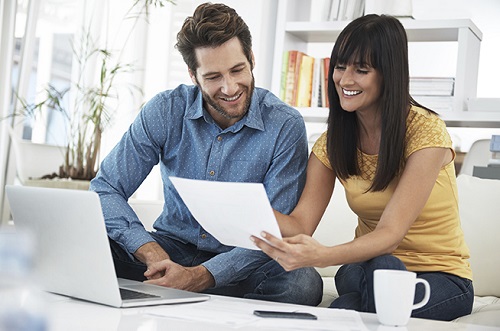 Key Steps to Maximise Rental Returns:
Free Landlord Listings – More Choice
In an effort to support Landlords seeking the best tenants Rent.com.au is offering landlords the chance to list their rental property on Rent.com.au for free, for a limited time.  If their property is not yet vacant, they are still able to register and put in an indicative future date and have the free listing offer extended to allow them to experience the benefits at a future date.
RentReport: Know your Competitive Price
Savvy and intelligent prospective tenants are very much in tune with what the fair market rental amount should be.  Landlords who have any doubts about how much rent they should charge, or whether their property is correctly priced within the market, can access RentReport to help them price their property competitively against others in the market.
RentCheck: Obtain Background Reference
A fast, affordable and comprehensive national tenancy reference service that removes the 'what ifs' from decision making. RentCheck is backed by Australia's largest credit reference agency, Veda, the whole process costs only $20 and takes only three minutes to complete.
RentCheck is essential to confirm tenants are not listed on a defaulting tenant database, or had negative court judgements made against them. This step is extremely important in helping landlords make the best decision and choose the tenant that best suits their requirements.
RentQuotes – Immediate Property Management Quotes
This is a free online service for landlords who are looking to appoint a property manager. It allows landlords to obtain immediate and multiple property management quotes from local agents serving their area. 
Landlords can list their properties for free and obtain RentCheck, RentQuote and RentReports at rent.com.au.

Be the first to hear the 
latest
 property investment insights
About the Blogger
Whether searching for a new place to live or looking for a tenant for your property investment, – rent.com.au will help you find the right place or the right tenant, quickly, efficiently and effectively.
Rent.com.au (ASX:RNT) is Australia's leading dedicated rental property website and delivers a single marketplace for renters, agents and landlords.
Focusing exclusively on the rental market for Australia's growing number of renters (approximately 7 million, or 30 % of the population), rent.com.au is today ranked one of the top 10 property websites in the country and is solely focused on delivering excellent services for renters and marketers of rental properties.
Rent.com.au is not a rental property manager. It accepts enquiries from all listers of rental properties, including real–estate agents, property managers, private landlords, developers, builders, retirement services and universities. By ensuring its wide availability, rent.com.au provides renters with the widest possible choice in one, convenient location.
The site also features a number of exclusive and industry-first product developments, including RentBond, RentConnect, RentCheck and RentQuotes, further assisting renters, agents and landlords to simplify the renting process.
As increasing numbers of Australians choose renting as a conscious lifestyle and investment choice, rent.com.au is set to become the home for renters in Australia.
Rent.com.au was established in 2007 by experienced property and new media entrepreneur, Mark Woschnak and listed on the Australian Securities Exchange in June 2015.
Highest annual price growth - click a suburb below to view full profile data: