Promoted by Rent.com.au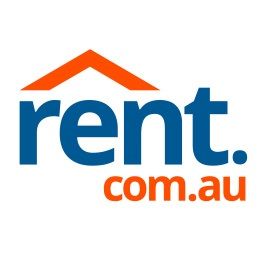 With rental vacancies increasing across most parts of Australia, increasingly competitive rental prices are encouraging landlords to look for improved and faster ways to fill their vacant rental property and secure their rental income.
According to Rent.com.au, Australia's number one website dedicated to rental properties, private landlords who are improving the quality and positioning of their ad through a features listing upgrade, are receiving a 700% increase in views to their property, based on internal comparison statistics.
National Landlord Services Manager, Zoran Tomich, highlighted that the overall aim of a successful rental vacancy listing is to obtain a high quality tenant as quickly possible. The best way to achieve this is to generate a higher number of enquiries, through a professional and informative listing:
"Placing priority on the overall quality and integrity of the ad from the outset and creating a professional presentation that is well considered, is fundamental to success.  Whilst we provide an opportunity for all landlords to list for free via rent.com.au, a strategic upgrade can have an immediate and positive effect for landlords requiring quick results in a competitive market.
"Making an ad stand out from the rest with an $80 upgrade package via rent.com.au, is well worth every cent and equates to less than the cost of one day of lost rental income for many property investors, " said Tomich.
'Larger images, more photos, highlighted listings and superior site positioning will generate a greater level of interest through more prominent exposure to our unique and growing renter audience.
"In addition to our free and upgraded listing options, Landlords can also benefit from a range of additional value-add services including RentReports and RentQuotes to reduce risk, ensure maximum return on investment and facilitate the entire process.
"There are a wide range of services and tools available to ensure positive outcomes for landlords at all stages of managing their property investments and I urge a proactive and strategic approach from day one."
Rent.com.au's sustained growth in the rental sector reflects a national trend towards renting as a conscious lifestyle and investment choice for millions of Australians.
The company is progressing strongly towards full commercialisation of its popular website, surpassing its initial forecasts in building unique visitor numbers, growing listings content from property agents and non-agent landlords and in offering a suite of products aimed at renters, property agents and private property owners.
Landlords can list for free, or obtain a feature upgrade listing via rent.com.au.

Be the first to hear the 
latest
 property investment insights